Webinar Description
The demands for safe quality foods is ever increasing and the need for improved efficiencies at increased production rates can pose challenges on today's manufacturers. We will discuss how implementing inline product quality inspection systems and connecting them into data collection and factory management systems ensures products are contamination free, properly labeled and properly documented to meet strict regulatory compliance.
Cost of Attendance: $Free
Webinar Presenter
Speaker Bio:
With over eighteen years at Mettler-Toledo Product Inspection, Robert has gained his experience by excelling in several positions within the organization including field service, training and product testing departments. In his current role Robert participates as a subject matter expert to regulatory and industry organizations such as the FDA, GMA, and PMMI. Robert is an active member of several food safety committees and groups like the Alliance for Innovation & Operational Excellence, the Global Coalition for Sustained Excellence in Food & Health Protection and the Food Safety Modernization Task Force. Assisting in the development food safety management programs, focusing on foreign body prevention and other product integrity and safety programs Robert is a valued asset to the industry.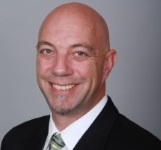 Robert Rogers
Senior Advisor for Food Safety & Regulation
Mettler Toledo
About Food Safety Fridays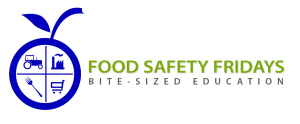 Food Safety Fridays is the FREE educational webinar program brought to you by the IFSQN. Check out the Upcoming Webinars and visit the Sponsor Offers for the latest free giveaways.