Webinar Description
This webinar will discuss the basic hygiene practices necessary to manage food safety hazards in the catering industry. The catering industry provides ready-to-eat food to consumers. It is therefore imperative that all necessary measures are taken to ensure that this food is safe and wholesome. Adequate measures are required to ensure the elimination of food hazards. Food hazards are classified as physical, chemical and microbiological. These hazards can cause various ailments and even death. Basic hygiene practices to manage these hazards include personal hygiene, equipment and premises maintenance, pest control, appropriate food preparation and storage practices.
Cost of Attendance: Free
Webinar Presenter
Speaker Bio:
Elizabeth Strydom holds a BSc (Honours) degree in Applied Biology and Biochemistry, and a Diploma in Management. She worked for the Standards Association of Zimbabwe (Zimbabwe's national standards body), first as a Chemical and Microbiology laboratory technician and then as a Product Certification Chief Inspector and ISO 9001 Systems Auditor. She is currently consulting for Food Hygiene, ISO 9001 and ISO/IEC 17025 management systems. In 2013, she was awarded First Prize in the IFAN Paper Writing Competition for a paper entitled "The Role of Standards in Reviving Zimbabwe's Economy". IFAN is the International Federation of Standards Users, based in Switzerland.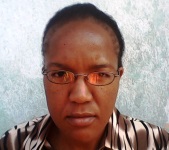 Elizabeth Strydom
Management Consultant
Snap Tactix Consulting (Pvt) Ltd
About Food Safety Fridays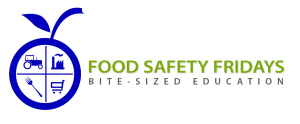 Food Safety Fridays is the FREE educational webinar program brought to you by the IFSQN. Check out the Upcoming Webinars and visit the Sponsor Offers for the latest free giveaways.