Webinar Description
Food safety culture is being called an emerging risk in the food industry. Progress in the food safety arena has traditionally been led by research in the natural sciences – a comfortable field for most food safety and quality assurance professionals – but a food safety culture doesn't grow in a lab. What is a culture of food safety? What influences it? How can it be measured? What are the challenges and implications related to it? This presentation will provide insight into the science of organizational culture and introduce best practices that could make a positive difference to a food safety culture.
Cost of Attendance: Free
Webinar Presenter
Speaker Bio:
Dr. Brita Ball combines her food science and social science backgrounds to help businesses improve their training effectiveness and food safety culture. She is a food safety specialist and accomplished facilitator and trainer with experience including production, processing, inspection and auditing. Brita holds graduate degrees in food science, and adult learning and leadership from University of Guelph. She has published peer-reviewed articles and presented at international conferences. Brita is a consultant at her own company and an adjunct professor at the University of Guelph. Her research and consulting focuses on food safety culture, management system implementation, leadership and behaviour change.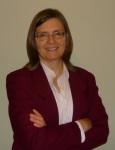 Brita Ball, PhD
Principal Consultant
Advancing Food Safety Culture
About Food Safety Fridays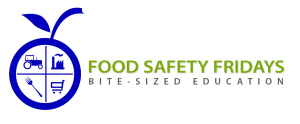 Food Safety Fridays is the FREE educational webinar program brought to you by the IFSQN. Check out the Upcoming Webinars and visit the Sponsor Offers for the latest free giveaways.