Webinar Description
You're committed to food safety but there's only so much you can do alone. Who takes the lead, when and where? What can you do to support and motivate your bosses, peers and line workers? How will you know they really are committed? In this interactive webinar you'll expand your knowledge about the people-side of food safety discussed in previous webinars on food safety culture, and identify what you can focus on to make a difference.
Cost of Attendance: $Free
Webinar Presenter
Speaker Bio:
Dr. Brita Ball helps businesses improve their training effectiveness and food safety culture. She is a food safety professional and accomplished facilitator and trainer with experience including production, processing, inspection and auditing. Brita holds a PhD in food science and a Master's degree in adult learning and leadership from University of Guelph. She is a Certified Training and Development Professional, has published peer-reviewed articles and presents at international conferences. Brita is a consultant at her own company and an adjunct professor at the University of Guelph. Her research and consulting focuses on food safety culture, management system implementation, leadership development and behaviour change. She is currently the food safety program manager for Food Banks Canada, and vice-chair of the Food Safety Education PDG at International Association for Food Protection.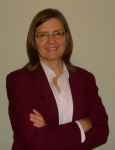 Brita Ball
Principal Consultant
Advancing Food Safety Culture, Brita Ball & Associates
About Food Safety Fridays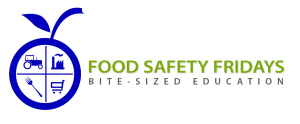 Food Safety Fridays is the FREE educational webinar program brought to you by the IFSQN. Check out the Upcoming Webinars and visit the Sponsor Offers for the latest free giveaways.