Webinar Description
This session will cover frequent pitfalls of compressed air testing. Often, systems are in compliance, and yet time and time again, the analysis will show failing results. The webinar will illustrate common failure modes, discuss the pros and cons of various types of testing technology, and help viewers create a plan that will ensure continuing compliance of their compressed air and gas systems.
Cost of Attendance: $Free
Webinar Presenter
Speaker Bio:
Matthew DeVay has over 10 years of experience in Quality Assurance and chemical testing. As the Quality Assurance Director for Trace Analytics, LLC, he oversees and directs compressed air analysis and has helped countless customers successfully troubleshoot compressed air systems. He is a member of the Medical Gas Professional Healthcare Organization, and is an expert in GC and GC/MS analysis.



Trace Analytics is an A2LA accredited laboratory specializing in compressed air and gas testing for food and beverage manufacturing facilities. Using ISO 8573 sampling and analytical methods, their laboratory tests for particles (0.5-5 microns), water, oil aerosol, oil vapor, and microbial contaminants found in compressed air. For over 29 years, they've upheld the highest industry standards of health and safety, delivering uncompromising quality worldwide in accordance with ISO, SQF, BRC, and FDA requirements.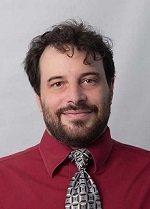 Matthew DeVay
Quality Assurance Director
Trace Analytics LLC
About Food Safety Fridays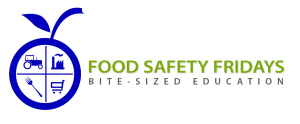 Food Safety Fridays is the FREE educational webinar program brought to you by the IFSQN. Check out the Upcoming Webinars and visit the Sponsor Offers for the latest free giveaways.