Webinar Description
The international standard for food safety management systems, ISO 22000, dedicates a specific clause to employee competence. It simply says that the organization must identify the competence needed to get the job done properly and then to take action to effectively deliver that competence.
Interestingly enough, the standard dedicates a separate clause to the issue of awareness. This distinction between competence and awareness is crucial in order to achieve compliance.
In this lecture we will discuss the difference between competence and awareness and ways to provide both, in an age where computers have an overwhelming impact on the way we learn and millennials are gradually taking over positions formerly held by members of previous generations.
Cost of Attendance: $Free
Webinar Presenter
Speaker Bio:
B.Sc. Biology: Israel Institute of Technology - 1989. D.V.M.: Hebrew University - 1993. 1993-2002 - Unilever Israel - company veterinarian and Safety, Health, Environment & QA Manager. 2002-2005 - Standards Institution of Israel - head of the Food Sector and senior educator. Lead auditor for numerous international standards. 2005-Present -Sher Consulting and Training – Co-owner and Director of Training. 1994-present – Senior lecturer at the Koret School of Veterinary Medicine. Dr. Rosenblatt has extensive lecturing experience in numerous conferences and workshops on food and petfood safety and quality management. He is regularly invited to lecture in different countries. Member of the International Association for Food Protection.
David Rosenblatt
Director of Training and Veterinary Consultant
Sher Consulting and Training
About Food Safety Fridays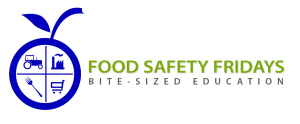 Food Safety Fridays is the FREE educational webinar program brought to you by the IFSQN. Check out the Upcoming Webinars and visit the Sponsor Offers for the latest free giveaways.