Webinar Description
In collaboration with Almarai Company, a leading food and beverage company and the worlds largest vertically integrated dairy operation, AIB International will be sharing how food and beverage businesses can build resilience to pandemics and crises.
In this webinar you will:
- Find out some of the common pitfalls of pandemic preparedness and recommendations for success
- Gain clarity on what the Pandemic Prepared Certification entails
- Understand how the Almarai Company achieved the Pandemic Prepared Certification
Cost of Attendance: $Free
Webinar Presenter
Speaker Bio:
Jeff Wilson, Global Vice President, AIB International

Jeff Wilson has been with AIB International since 2002. He is well-experienced in technical, quality, production, and health and safety management and possesses lead auditor qualifications, with a 25-year career history over a range of blue-chip business in the food sector. Jeffu2019s product experience covers bakery, beverages, salads, ready meals, dairy, snack foods, packaging, as well as canned, chilled and frozen goods.



Betsy Blair, Director of Quality Assurance in Europe, Asia and Africa, AIB International

Betsy has worked for AIB International for over 32 years. She opened the office in the UK in 1993 and has been involved in training and development of auditors world-wide. Betsy has been instrumental in development of AIB International GMP standards and assisted in the development of the PPC standard and audit protocol.



Natalie Martinez, Regional Sales Director for Europe, Middle East and Africa, AIB International

Natalie joined AIB International in May 2018, having spent 4 years as a 3rd party auditor, prior to which she spent 11 years working in a regulatory role for a government agency, advising food and beverage companies on their legal compliance requirements.



Rob Buckley, Regional Sales Manager for Europe, Middle East and Africa, AIB International

Rob joined AIB International in November 2019. Rob has a commercial background, with over 28 yearsu2019 experience in sales, marketing and business development, around 12 years within certification and 10 of those within the Food & Beverage sector.u2019



Hendrik Ludik, Group Quality Assurance Manager, Almarai

Originally from South Africa and currently based in Riyadh, Saudi Arabia; Hendrik has an extensive career in Quality and has worked in various countries including Kenya, Ghana, Swaziland, Saudi Arabia, Egypt and New Zealand. In addition, he has also presented various training courses and guest lectures at the University of Stellenbosch in South Africa.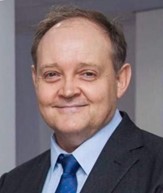 Hendrik Ludik
Group Quality Assurance Manager
Almarai
About Food Safety Fridays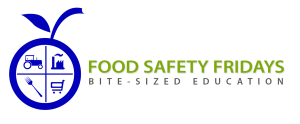 Food Safety Fridays is the FREE educational webinar program brought to you by IFSQN.
Check out the Upcoming Webinars and visit the Sponsor Offers for the latest free giveaways.