Webinar Description
The wine industry has been already slowly challenged by digitalization for the past few years, and Covid-19 has brought that challenge to the forefront. The pandemic has disrupted wine distribution channels globally due to the extensive closure and restrictions on taprooms, hotels, restaurants and hospitality businesses across the world. Meanwhile, there has been an abrupt change in the purchasing behavior of consumers, who have become dependent on buying wine at food retailers as well as online – two trends that are set to continue. These new trends and challenges point to price increases, new monetization strategies, and a shift to more digital interactions with customers. All of which demand a response from wineries and grape growers. In this session, we will discuss the impacts of Covid-19 on wineries and tasting rooms, and how blockchain technology is being used to share stories of vineyards and brands with consumers, and what steps you can take to build trust and motivate your customer base.
Cost of Attendance: $Free
Webinar Presenter
Speaker Bio:
Digital technology is transforming and disrupting every industry. Wine and Craft beer are no exception. The disruption has a lot of traditional powerhouses concerned about longterm outlooks and has given confidence to new start-ups. This combination has brought about a great deal of competition and is driving companies to look at new ways to think digitally. 10 years from now successful wineries and breweries will be those that adapted to a different consumer with different values. In this presentation, we will explore drivers pushing this type of change, the types of technology (like blockchain, big data, IoT, etc.) being utilized and how you can implement these technologies across your wine business.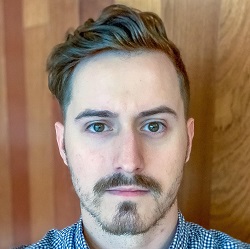 Brett Gray
Digital Transformation Manager
DNV
About Food Safety Fridays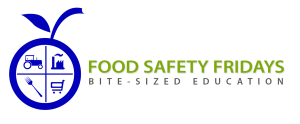 Food Safety Fridays is the FREE educational webinar program brought to you by IFSQN.
Check out the Upcoming Webinars and visit the Sponsor Offers for the latest free giveaways.