Search Articles
Recent Articles
Featured Implementation Packages
Sign Up for FREE News
IFSQN Website Statistics
703

87.6K

23.5K

121.5K

Online

Members

Topics

Replies

0
Feed Additives Needed to Combat Mycotoxins
mycotoxin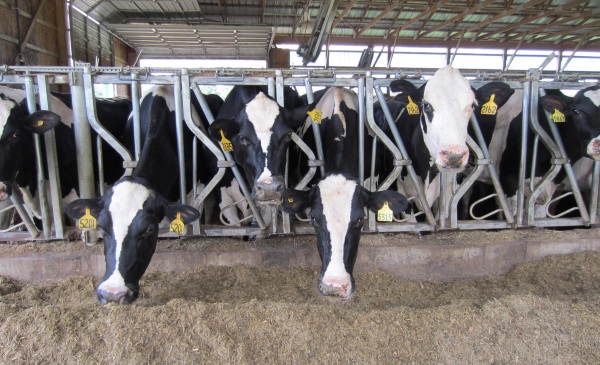 Dr. Jaume Galobart of the European Food Safety Authority's Feed Unit addressed the need for feed additives to combat the presence of mycotoxins—fungal metabolites toxic to animals and humans—at levels considered 'safe' e.g. below maximum regulatory thresholds.
First, Dr. Galobart emphasized that EFSA recommendations regarding mycotoxin levels do not take co-contamination—the presence of multiple mycotoxins—into consideration. Multiple mycotoxin presence can have a compound, negative impact on both humans and animals. According to Dr. Isabelle Oswald at the French National Institute for Agricultural Research (INRA), "The type of mycotoxin interaction depends on the dose. In the case of [mycotoxin] deoxynivalenol (DON) and acetyl DON, the synergistic effect is observed at low dosage levels."
"Co-exposure is the norm—not the exception," declared Dr. J. David Miller, professor at Carleton University in Canada. Indeed, the most recent Global Mycotoxin Survey conducted by BIOMIN indicates that 48% of feedstock samples taken worldwide are contaminated by more than one mycotoxin.
Second, Dr. Galobart pointed to instances in which mycotoxin levels in feedstock that initially fall within an acceptable range are transformed during animals' digestion, producing metabolites that can exceed regulatory limits—as in the case of aflatoxin M1, found in the milk of lactating cows fed allowed levels of aflatoxin B1. M1 has a potential carryover level in milk of anywhere from 1 to 6 percent.
Combating the harmful effects posed by mycotoxins is essential for animal health, performance and food safety. Dr. Dieter Moll, Research Team Leader - Molecular Biology at BIOMIN, surveyed the current state and future perspectives for mycotoxin deactivation through enzymatic biotransformation in which enzymes break down mycotoxins into less harmful substances.
In particular, he cited FUMzyme®—the first-ever purified enzyme authorized by the EU proven to biotransform fumonisins into non-toxic metabolites—originally identified by BIOMIN Research Center. The enzyme is effective in degrading fumonisins (a mycotoxin derived from Fusarium) into compounds of significantly lower toxicity in the gastrointestinal tract of animals.
Around 400 individuals including agrifood professionals, regulatory authorities, consultants and academics representing over 30 countries attended this year's World Mycotoxin Forum.
BIOMIN and Romer Labs®—both part of Erber Group—were gold sponsor of the World Mycotoxin Forum.