Premium Training Webinars
IFSQN's Online Training Webinars are the perfect solution for refreshing your food safety knowledge or for teaching new members of your staff. Our online webinars are an easy and cost-effective way of receiving essential training from our expert trainers.

Join the live event or watch the recording at your convenience!



This webinar can be used to train your food safety team in HACCP implementation and GMP best practices and will enable participants to develop practical knowledge of the principles of food safety and HACCP systems.

The webinar provides instruction on how to implement a HACCP system from preliminary steps to documenting a Food Safety Plan with CCPs and Preventive Controls. The course is suitable for food handlers, supervisors, managers and HACCP team members working in food manufacturing, food handling, food storage or food distribution operations.

All attendees receive a copy of the training material (PDF), personalized IFSQN Training Academy Certificate and 30 day access to the webinar recording.

For more details click the register button.

Cost of Attendance: $97






This 4 hour webinar will demonstrate the practical use of tools for risk analyzing, root cause identification and problem solving in every day food safety.
Through the webinar four practical tools are presented:
PARETO Analysis - The basic underlying rule behind the Pareto principle is that in almost every case, 80% of the total problems incurred are caused by 20% of the problem causes. Therefore, by concentrating on the major problems first, you can eliminate the majority of your problems. The few problems that occur most often result in the majority of your defects.
FMEA - Failure Modes and Effects Analysis (FMEA) is a systematic, proactive method for evaluating a process to identify where and how it might fail and to assess the relative impact of different failures, in order to identify the parts of the process that are most in need of change.
ISHIKAWA diagram - A fishbone diagram, also called a cause and effect diagram, is a visualization tool for categorizing the potential causes of a problem in order to identify its root causes.
8-D - The eight disciplines (8D) model is a problem solving approach typically employed by quality engineers or other professionals and commonly used by the production industry. Its purpose is to identify, correct, and eliminate recurring problems, and it is useful in product and process improvement.
The webinar will provide specific knowledge on how and where to use these tools, and provide practical worksheets and models that could be used in future business.
Further details can be found at the registration link.
Cost of Attendance: $97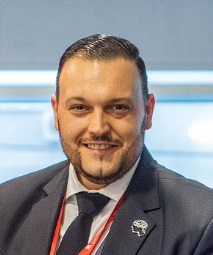 Premium Training Webinars