Membership Packages
Product Categories
Shopping Cart

All Prices in US Dollars
Customer Product Reviews
Very satisfied with my premium membership, as it has provided me with a resource of experience and training that has built my c......

more

My IFSQN membership is definitely worth the money. I'm writing an entire Food Safety and Quality Manual from scratch and attemp......

more

This is a great Site. Lot of resources, the webinars are an excellent opportunity for product knowledge. I am still exploring t......

more

It was very easy and response was instantaneous

Great site, great products!!!!!

I love IFSQN. The content and experience of the membership has been extremely useful!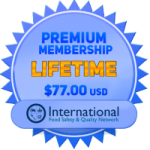 Upgrade your IFSQN membership and gain instant access to the exclusive areas and premium features of the website.

Membership upgrades can be purchased as a 3-month, annual or lifetime option and will enable you to:

- Access the Files Library
- Download the Presentation Slides and obtain a Certificate of Attendance for all Food Safety Fridays webinars
- Contact other members via the personal messaging system
- Edit your profile
- Edit your signature, including business information, contact details and link to your website
- Display the IFSQN Contributor Rosette in your forum profile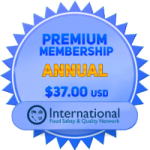 Upgrade your IFSQN membership and gain instant access to the exclusive areas and premium features of the website.

Membership upgrades can be purchased as a 3-month, annual or lifetime option and will enable you to:

- Access the Files Library
- Download the Presentation Slides and obtain a Certificate of Attendance for all Food Safety Fridays webinars
- Contact other members via the personal messaging system
- Edit your profile
- Edit your signature, including business information, contact details and link to your website
- Display the IFSQN Contributor Rosette in your forum profile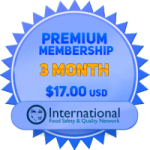 Upgrade your IFSQN membership and gain instant access to the exclusive areas and premium features of the website.

Membership upgrades can be purchased as a 3-month, annual or lifetime option and will enable you to:

- Access the Files Library
- Download the Presentation Slides and obtain a Certificate of Attendance for all Food Safety Fridays webinars
- Contact other members via the personal messaging system
- Edit your profile
- Edit your signature, including business information, contact details and link to your website
- Display the IFSQN Contributor Rosette in your forum profile