Featured products
Product Categories
Shopping Cart

All Prices in US Dollars
This comprehensive yet simple Food Safety Management System Package contains EVERYTHING you will need to meet the requirements and achieve certification to the BRC Global Standard for Food Safety Issue 8.

Watch this product demonstration video for an overview of the extensive documentation, records templates, training, checklists and project implementation tools contained in our packages and see how to download and access the FSMS package.

The IFSQN BRC (Issue 8) Food Safety and Quality Management System includes:
Food Safety Management System Procedures & Records

HACCP Manual Pack

BRC Standard for Food Safety Training Module

Laboratory Quality Manual

Internal Auditor Training and Checklists

Implementation Workbook

Free technical support via e-mail
Bonus documentation included:
Unannounced Audit Guidance

Allergen Management Module & Risk Assessment Tool

Supplier Risk Assessment Tool

Product Development Module

BRC Risk Assessment Tool

Complaint Management Guidelines & Analyzer

Hygiene Inspection Training

Internal Audit Schedule Risk Assessment Tool and Template
Sample content: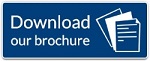 The IFSQN provide a wealth of free services for our members including a vibrant discussion forums, blogs, news, files, newsletters, weekly training webinars and conferences. All of these are provided free of charge; however, some areas and features of the website are locked to guests and new members and require Premium Membership in order to access.

Our flexible, low cost upgrade service allows you to fast track your account and gain instant access to all website features including:

* Premium Files Library
* Food Safety Fridays Training Presentations and Certificates of Attendance
* Use of Personal Messaging
* Profile Editing
* Signature Editing

If you would like to unlock all areas immediately you will need to purchase a membership upgrade.

When you purchase a membership package the IFSQN Contributor Rosette will show in your profile signifying your support of the IFSQN and the good work that we do in the world of food safety!
This comprehensive documentation package is available for immediate download and is perfect for Food Manufacturers looking to meet SQF Food Safety Code for Manufacturing Edition 8.1. Everything you need to achieve SQF Certification!

Watch this product demonstration video for an overview of the extensive documentation, records templates, training, checklists and project implementation tools contained in our packages and see how to download and access the FSMS package.

The IFSQN SQF Food Safety Management System Package is our most comprehensive SQF Implementation Package and is ideal for organisations looking to meet the requirements of the SQF Food Safety Code for Manufacturing Edition 8.1.

The main documents are provided in Microsoft Word English (US) format and can be easily edited to suit your operation.

Included in the package:
A comprehensive set of editable Food Safety Management System Procedures
A range of 60 easy to use Record Templates
Additional HACCP Manual including the HACCP Calculator
Introduction to the SQF Food Safety Management System Training Modules
Allergen Risk Management Tools
Food Fraud Risk Assessment Tool
Supplier Risk Assessment Tool
Internal Auditor Training
HACCP Training
Verification and Validation Record Templates
Supplementary Documents and Management Tools
Implementation Workbook
Start Up Guide
Free Technical Support until you achieve certification
Sample documents: