$97 Training Webinars
IFSQN's Online Training Webinars are the perfect solution for refreshing your food safety knowledge or for teaching new members of your staff. Our online webinars are an easy and cost-effective way of receiving essential training from our expert trainers.

Join the live event or watch the recording at your convenience!



Taking place:

15 May 2020 - 02:00 PM - 06:00 PM

(UK Time Zone) |

View your timezone

| Comments: 0

This webinar can be used to train your food safety team in HACCP implementation and GMP best practices and will enable participants to develop practical knowledge of the principles of food safety and HACCP systems.

The webinar provides instruction on how to implement a HACCP system from preliminary steps to documenting a Food Safety Plan with CCPs and Preventive Controls. The course is suitable for food handlers, supervisors, managers and HACCP team members working in food manufacturing, food handling, food storage or food distribution operations.

All attendees receive a copy of the training material (PDF), personalized IFSQN Training Academy Certificate and 30 day access to the webinar recording.

For more details click the register button.

Cost of Attendance: $97






Taking place:
29 May 2020 - 02:00 PM - 06:00 PM
(UK Time Zone) |
View your timezone
| Comments: 0
This interactive IFSQN 4-hour online training webinar will enable your food safety team to develop practical knowledge on how to implement all the steps to have a fully developed food defense and food fraud plan. The course is suitable for food safety team members involved with food defense and food fraud prevention in your business.
All attendees receive a copy of the training material (PDF), personalized IFSQN Training Academy Certificate and 30 day access to the webinar recording.
For more details click the register button.
Cost of Attendance: $97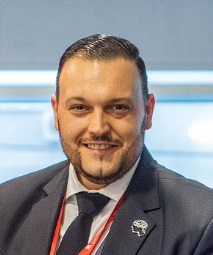 Premium Training Webinars