Featured Implementation Packages

5
BRC Packaging Standard Issue 5 Gap Analysis
Sep 01 2015 08:08 PM |
Simon
brc packaging
issue 5
gap analysis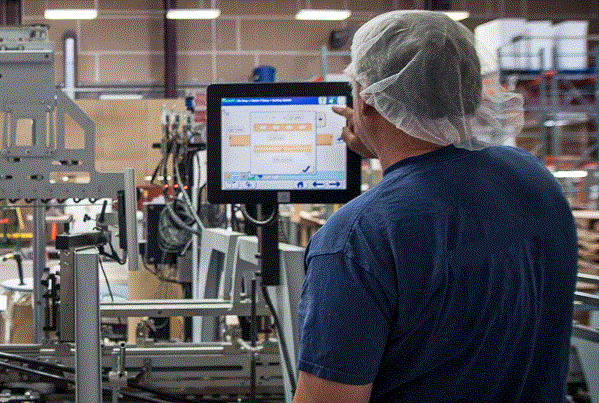 What is the BRC Global Standard for Packaging and Packaging Materials?
The BRC Global Standard for Packaging was originally published in 2001 to protect consumers and provide a common auditing and certification standard for food packaging businesses. The standard is applicable to all types of packaging manufacturer including plastic, paper, wood, metal and glass and is used widely throughout the world with latest figures suggesting there are in the region of 3,000 certificated sites. The standard has continually evolved since the first issue and continues to emphasize management commitment, a hazard and risk analysis-based product safety program and supporting quality management system.

Associate Members of the IFSQN can download the Gap Analysis in PDF Format: Click Here >>
What's new in Issue 5?
• New grading structure
o Now possible to get an "AA" grade with 5 or fewer minor nonconformities. "A" grade will be awarded for 6-10 minor nonconformities
o It is now also possible to achieve a "+" for example "AA+" if the audit is unannounced (see below)
• Optional unannounced audits
In line with the BRC Food Standard issue 7 and the trend towards unannounced audits by the food industry in general there is now provision for a voluntary unannounced audit. Sites can opt for a full unannounced audit (option 1) covering both Good Manufacturing Practices and the system, documentation and records. Or a two part audit (option 2) which would be unannounced audit covering Good Manufacturing Practices and announced audit of the system, documentation and records.
In our opinion these new initiatives help to develop an "always on" food safety culture and are an incentive for continuous improvement. Achieving an "Announced Grade AA" rather than an "Unannounced Grade B+" may well be perceived as a better result by customers and so a target of Announced AA would be a wise first target.
• BRC Global Markets Program
The BRC GMP is a starter set of requirements designed for very small and developing sites for which the full standard may not be appropriate. The program enables these businesses to get on the ladder where they can be audited and receive recognition of attainment of compliance at two levels basic or intermediate level.
Some may see this is a cop out (allowing lower level certification), but it faces up to the reality that some businesses are happily trading without problems, but may struggle to implement the full blown standard in a short time. Having them in the game can at least start the cycle of development and improvement.
• Voluntary Modules
This is a bit of a mystery at present (to me anyhow). At a guess additional modules could be based on quality, health and safety, environmental, sustainability, corporate social responsibility, ethical trading etc. A good idea in principal if (and it's a big IF) it could reduce the requirement for certification to other standards and / or perhaps customer audits.
• Fields of Audit
This extends the types of products and processes that the standard is applicable to beyond the original plastic, paper, wood, metal and glass food packaging manufacturing to components that are used in healthcare, cosmetic and other non-food, but hygiene sensitive products. In the basic hygiene requirements non-food items such as clothing, textiles, home-ware, household products, DIY products and automotive products are included.
• The standard is free to download!
Sites need a genuine copy of the standard, but it can be the free electronic version.
What about the detail?
Truth be told I like what they've done with the detail. It's been shuffled around a fair bit, which will frustrate those of you who have written and numbered your systems according to the clauses of the standard, but in my opinion it has been done to make it more logical and it has succeeded.
Some of the sections have been merged or expanded and instead of having a short paragraph that requires some interpretation now they have a short paragraph and bullet points spelling out exactly what you need to do. I like it!
Two terms you will find get a lot of mention throughout the standard are "risk assessment" and "root cause".
• Risk Assessment: So that when we are looking at a set of particular requirements in a clause the site considers their own unique product, process, people, machinery, materials, work environment etc. and determine how far they need to go (or not). Either way make sure you document it!
• Root Cause: Use a robust method to understand all of the cause(s) of a problem. If we understand the problem fully then we can put things in place to stop it from ever happening again. That's the idea.
In this gap analysis I discuss what I think are the new or expanded requirements for high risk sites. Please be aware that this is from an initial review and I cannot guarantee not to have missed something. In fact I can guarantee that I will have missed some things or got some things wrong, so please use this information as a general guide only and take a look at any official publications from the BRC for confirmation.
1.1 Senior Management Commitment and Continual Improvement
So senior management should:
1.1.2 - Set clear objectives to improve quality, safety and legality of products in accordance with the product safety and quality policy. Objectives should be documented, communicated, monitored and regularly reported to senior management. They should be regularly reviewed and updated annually.
This means monthly KPI's, perhaps reviewed at a monthly quality/product safety meeting and at annual management review.
1.1.7 - Attend the opening and closing audit meeting and ensure relevant managers should be available during the audit.
1.1.8 - Ensure the root cause(s) of BRC non-conformances are identified and recurrence prevented.
1.1.8 - Ensure the root cause(s) of internal, 2nd and 3rd party audits are identified and recurrence prevented
I added the underlined as in my opinion it should say that, but it doesn't.
1.2 Management Commitment and Continual Improvement
1.2.1 – Site senior management must attend management review meetings.
1.2.2 – Addition agenda items to consider are hazard and risk management (HARM) system, performance against objectives and effectiveness of root cause and corrective actions.
1.2.4 – System required for reporting serious issues to senior management and resolving them.
This sounds like some sort of whistleblower procedure is required.
1.3 Organisational Structure, Responsibilities and Management Authority
1.3.2 – Clear communication and reporting channels required to report on and monitor compliance with the standard
2.2 Hazard and Risk Analysis
2.2.2 – The HACCP...sorry the 'hazard and risk analysis' team should maintain and take into account known likely product defects that affect safety or quality
2.2.4 - In line testing or measuring equipment must be included on the flow diagram
2.2.5 – New hazards to consider include the potential for unintended migration of substances from the packaging material into food or other hygiene-sensitive product. Also must consider potential for malicious intervention.
2.2.11 – In the bulleted list of items we should consider when verifying the hazard and risk analysis plan is effective are process changes, complaints, results from external and third party auditors (I think it should say audits) and new developments in industry associated with materials, process or product.
3.1 Product Safety & Quality Management System
3.1.1 – Consider translating into appropriate languages for staff that may not have English as a first language.
Personally I would think long and hard before employing anybody that could not read and write the standard company language(s) to a decent level. It is both a food safety and health and safety risk and should be tested for pre-employment. Any existing employees with difficulty we should pay to develop their language skills and pay special attention in the meantime.
3.1.2 – Should be fully implemented, reviewed at appropriate intervals and improved where necessary.
3.2 Documentation Control
3.2.1 – Now more specific. Need a register of controlled documents with latest revision number, a method to identify and authorised controlled documents and record reasons for document revisions.
3.2.2 – Electronic documents must be protected from loss or malicious intervention
3.3 Record Keeping
3.3.1 – Back up electronic records to prevent loss
3.4 Specifications
3.4.5 - Specification review process where product characteristics change or at appropriate predetermined interval.
The word "appropriate" is open to interpretation. If nothing changes, perhaps it is wise to ask yourselves and suppliers annually if anything has changed and if nothing has changed have a simple specification review form that has a brief comment, date of review and signature. I would do it at a higher level of raw materials, inks etc. rather than for every single end item, which could be a lot in some businesses.
3.4.6 - Electronic specifications must be protected from loss or malicious intervention
3.5 Internal Audits
3.5.1 – Scheduled programme of internal audits covering the entire system (HACCP, prerequisites programmes and procedures) at least annually.
3.5.2 – You may want to audit some higher risk areas more frequently especially if previous audit results are poor.
3.5.4 – Got to get to the root cause of audit failures and make sure corrective actions have timescales.
3.6 Supplier Approval and Performance Monitoring
3.6.1 – Documented supplier approval and assessment based on risk and should apply to materials and subcontracted processes.
3.6.2 – Must have a list of approved suppliers and as part of assessment and approval we can accept other appropriate GFSI scheme certification other than BRC.
3.7 Management of Subcontracted Processes
3.7.2 – Must consider artwork and pre-press activity as subcontracting and apply this section.
3.7.4 – Ultimately the final release of product is the sites responsibility.
3.8 Management of Suppliers of Services
New section added with requirements for approval and monitoring of lower risk suppliers.
3.9 Traceability
3.9.2 – Got to identify raw materials, work in progress, finished products, non-conforming and quarantined product to ensure traceability.
3.9.5 – Maintain traceability during rework.
3.11 Complaint Handling
3.11.1 – Root cause analysis required on all complaints.
3.11.2 – Analyse date, find trends, increase or repetition and again do root cause to improve and prevent recurrence. Communicate analysis to relevant staff.
3.12 Management of Product Withdrawals, and Incidents and Product Recalls
3.12.1 – Now you do not need to inform regulatory bodies when a withdrawal. Root cause analysis and corrective action required.
3.12.4 – A documented incident reporting procedure shall be in place.
3.12.6 - You do need to inform regulatory bodies when a recall.
3.12.6 to 3.12.8 – These clauses cover product recalls, but 3.12.8 uses the word "withdrawal" again in paragraph 1 and 2...I think this is a typo and should be "recall".
4.4 Security
4.4.1 - Need to undertake a documented risk assessment of security arrangements and potential risks from deliberate attempts to contaminate or damage products. This leads down the route of Threat Assessment (TACCP) E.g. what are the potential threats to us and how vulnerable are we...and importantly what do we do to mitigate the identified risks. Any security arrangements must be documented, implemented and reviewed at least annually.
4.5 Layout and Product Flow
4.5.1 – Need to have a plan of the site including: access points for personnel, travel routes, staff facilities, process flow, storage areas.
4.5.3 – Need enough working space for storage and to enable safe and hygienic operating conditions.
First time I have see reference to human safety.
4.5.6 – New. Designated walkways required to segregate people from materials if access through production required
4.5.7 – New. Routes for personnel should be simple and logical.
4.7 Maintenance
Generally a few tweaks in this section making clear that documented maintenance program and procedures are required especially for line clearance.
4.7.8 - New requirement for monitoring contractors involved in maintenance or repair, which is an often neglected area as we know.
4.9 Product Contamination Control
4.9.1 - Glass, Brittle Plastics, Ceramics and Similar Materials Control
This section is renamed from "Foreign Body Control"
4.9.1.2 - Specifies minimum requirements for a glass register, which should include:
- A list of items detailing location, number, type and condition
- Recorded checks of condition of items, carried out a specified frequency based on the level of risk to the product
- Details on cleaning or replacing items to minimise potential for product contamination
4.9.3 – Chemical and Biological Control
4.9.3.1 – Now specifies clearly what procedures should cover with a handy bulleted list.
- A list of approved chemicals for purchase
- MSDS and specifications
- Avoidance of strongly scented products
- Labelling / ID of chemicals
- Designated storage with restricted access to those authorised
- Used by trained personnel
Personally I would have asked for a risk assessment here. On what used where, application type (aerosol, liquid etc.) and whether food grade is required or not.
4.9.3.2 – This section extends requirements for a risk assessment of microbiological hazards to include potential allergens.
4.10 Waste and Waste Disposal
Just a couple of new things to point out here.
4.10.1 – For licensed waste removal contractors must be licensed and records of removal must be maintained
4.10.6 – External waste storage of refuse must be in designated areas and be designed and maintained to prevent pest harbourage.
Lids and clean and tidy!
4.11 Pest Control
A few new requirements to consider.
4.11.4 – Fly killers and bait points should be appropriately located and work properly.
4.11.7 – If you have an increase in flying insect activity (catch tray analysis) you need to conduct a risk assessment to determine what you need to do to eliminate the hazard.
4.11.9 – Employees need to understand the signs of pest activity and that they need to report and problems.
Training required!
5.1 Product Development
5.1.1 – Added: Need to identify testing requirements (including migration, where relevant).
5.2 Graphic Design and Artwork
New section!
I won't regurgitate the entire requirements, but in summary requires documented procedures covering all activities such as collation and receipt of artwork and related information, documenting customer approval, print validation trials, print equipment verification before use and control of customer approved reference material to minimize degradation.
Also requires documented procedures for controlling artwork and print specification changes to manage obsolete artwork and printing materials. Electronic files should be secure.
5.4 Process Control
5.4.3 – New requirement for a bill of materials and process specification (including manufacturing control points) for each batch.
5.4.5 – Documented line clearance procedure required.
5.5 Calibration and Control of Measuring and Monitoring Devices
5.5.1 – A couple of new things specified here. A documented list of equipment and its location and an identification code and calibration due date are required.
5.5.3 – Clause 5.6.5 from issue 4 of the standard has been beefed up in this clause. We now need documented corrective action and reporting procedures in the event of a failure of equipment and we must assess the risk of the failure to determine what we do with any product produced since the last acceptance test of the equipment. Root cause into the failure needs to be undertaken along with corrective action.
5.6 Product Inspection, Testing and Measuring
5.6.2 – Hazard and risk analysis principles shall be used to determine the need for in-line product testing equipment to ensure product safety, quality and legality.
That old [risk assessment] chestnut.
5.7 Control of Non-Conforming Product
5.7.3 – Requires corrective actions, root cause analysis and preventive actions.
5.9 Storage of all Materials and Intermediate and Finished Products
5.9.4 – Handle hazardous chemicals safely to minimise product safety, quality and legality issues.
I guess proper segregation of chemicals well away from materials.
5.10 Dispatch and Transport
5.10.6 – Access to the site for third-party transport personnel must be controlled and where possible facilities provided so that they do not need to enter storage pr production areas.
6.1 Training and Competence
This section has been completely rewritten and beefed up. It is now more prescriptive, which makes it more helpful. New areas to consider.
6.1.2 – Training and competency assessments required for personnel including (but not limited to):
- Product inspection, testing and measuring
- Calibration
- Printed Packaging Controls
- Manufacturing Process Control Points
6.1.3 – Training can be refresher training, coaching, mentoring, on the job etc.
6.1.4 – Training records should include name and signature of trainee, date and duration of training, title/ course contents and training provider. Where training is undertaken by agencies we need to hold the records.
6.1.5 – We need documented programs covering training needs, which shall include (as a minimum).
- Identifying necessary competencies for specific roles
- Providing training or other action to ensure necessary competence
- Reviewing the effectiveness of training
- Delivering training in the appropriate language of trainees
6.2 Personal Hygiene
This section has been shuffled about quite a bit with glove controls moved to 6.5 - Protective Clothing and eating and drinking controls moved to 6.3 - Staff Facilities. First aid measures in issue 4 were contained in Medical Screening - clause 6.4.3, but are now in this section under clause 6.2.6.
6.2.1 – They have added...jewellery shall not be worn on exposed part of the body....So we need not get into difficult discussions and unverifiable situations related to jewellery worn in (perhaps) unhygienic areas of the body. Also perfume and aftershave can no longer be worn irrespective of strength.
6.2.6 – And the big news is our plasters (band aids) no longer need to be 'metal detectable'. They do however, still need to be 'blue' (preferably). Or at least a different colour to the product, which if printed could change a lot. Best to get blue!
6.3 Staff Facilities
6.3.4 - This clause on eating, drinking and smoking has been moved to this section from 6.3 Personal Hygiene in Issue 4.
6.3.11 – The use of electronic cigarettes is addressed and the controls are the same as for cigarettes i.e. they can only be used in designated smoking areas.
6.4 Medical Screening
6.4.1 – We need to make employees aware of symptoms of infection, disease or condition, which would prevent a person working.
6.4.2 – Health questionnaires for visitors and contractors now has a 'get out' for those businesses in countries where it not permitted by law to ask such questions.
6.5 Protective Clothing
6.5.1 – Requires the use of hazard and risk principles (risk assessment?) to determine what protective clothing should be worn where.
6.5.2 – Must use risk assessment to determine, document and communicate to all employees (including temporary workers an contractors) the rules related to protective clothing...such as.
- Wearing protective clothing to work
- Wearing of protective clothing in different areas of the operation
- Wearing of protective clothing away from the work areas (e.g. removal before entering toilets, canteen or smoking areas)
[Article Ends]
This document is copyright of the International Food Safety & Quality Network. You may use it as a reference, but it may not be republished without our prior permission.
If you have a question about the standard please ask on our discussion forum
The IFSQN have developed a comprehensive documentation package that meets the requirements of Issue 5. All documents are supplied in Microsoft Office formats and are fully editable for your business. For further details visit the IFSQN store
Article: BRC Packaging Standard Issue 5 Gap Analysis