Featured Implementation Packages

0
FSMA, HACCP, and Your Compressed Air System
May 17 2018 07:57 PM |
Simon
FSMA
HACCP
Compressed Air Testing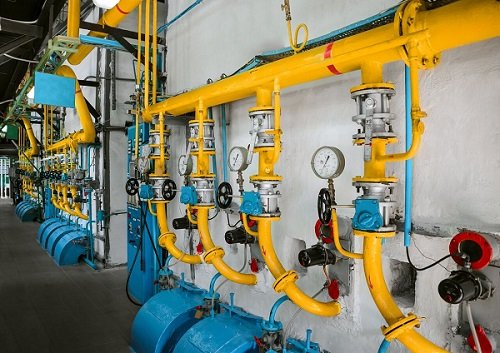 HACCP and Compressed Air
The new rules created by the FDA to fulfill FSMA require that manufacturers must conduct a Hazard Analysis (HA) as part of the revised current Good Manufacturing Practices (cGMP). Hazard Analysis serves to identify and inform Critical Control Points. Critical Control Points (CCP) are steps, stages, or points in a process where a failure of a standard operating procedure or equipment could lead to the contamination of product and resulting harm to consumers. Together, Hazard Analysis and Critical Control Points are referred to as HACCP. Each identified CCP must be monitored, and such monitoring must be documented. The HACCP process informs the frequency and tolerance of that monitoring. For example, if milk must be pasteurized to a temperature of 161 F, the step of the process that heats the milk is a Critical Control Point, and the functioning of the equipment and temperature achieved must be monitored and documented.
Often, Critical Control Points are less obvious. In the context of compressed air and gas, if a facility uses compressed air to cause a product to flip at a certain point, that compressed air is in direct contact with the food and becomes a potential source for contamination. Compressed air that is used to clean a surface that is used to prepare food has indirect contact with that food. Obviously, air or gas that is in direct contact food poses a more significant risk than gas that only indirectly contacts food, but both are still Critical Control Points.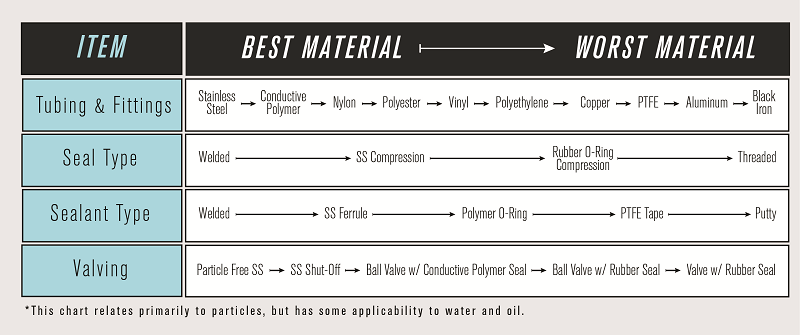 Common utilizations of compressed air or gas that are in direct contact with food include drying, sorting, freezing, moving, carbonating, culturing, inert packaging, and modified atmosphere packaging. Some examples of indirect contact of compressed air or gas with product include cleaning of surfaces, packaging manipulation and pneumatically driven equipment. Each of these represent a Critical Control Point.
Contamination of Compressed Air
Depending on the compressed air or gas system, contamination can take several forms and have multiple sources. Common contaminants of compressed air or gas include solid particulates, oil vapors and aerosols, water vapor or aerosol, and viable microbial contamination. Particulates are commonly a consequence of friction within the system. They can originate from unions, valves, seals, and other fittings, as well as the moving parts of the compressor itself. They may also be a consequence of the ambient air the compressor intakes for the system. Oil vapors and aerosols are commonly a consequence of compressor pump oil, but may also originate from cleaning materials, solvents, and contamination of the ambient air the compressor intakes. Water vapor and aerosol originate from the ambient air used by the compressor. Microbial contamination is ubiquitous, and may be present in the ambient air, on the equipment at the time of install, or contamination at the point of use. Microbial contamination is also more common in the higher humidity segments of a compressor system, such as receiver tanks and condensate traps.
These contaminants are removed at various stages throughout the compressor system by subsystems such as pre-filtration, condensate traps, driers, and midstream and point-of-use filters. When applying the HACCP process to a compressed air or gas system, the Critical Control Points are most commonly the point-of-use filters, as well as the condition of the point-of-use itself. As such, a risk analysis for each point of use should be performed to identify Critical Control Points. The risk analysis will also inform the monitoring criteria for each CCP, and a monitoring plan can then be developed. Once the monitoring plan is established and documented, records of monitoring the CCP according to the monitoring plan must be maintained. A summary of the FDA guidance for filtration, as well as guidance or compliance requirements from other regulatory bodies can be found here. Some best practices guidelines for microbial contamination can be found here.
Testing your compressed air and gas:
Many different options exist for testing a compressed air or gas system exist. These range from expensive in-line instrumentation to relatively cheap single use detector tubes and impactors. However, testing a system in-house opens a whole range of liability and potential hang-ups. Furthermore, any testing done will require quality control and calibration of the testing apparatus.
Accredited laboratories offer a measure of confidence and simplicity at cost-effective prices to help ensure continuing FSMA compliance. Accreditation to ISO 17025 guarantees appropriate handling and analysis of test items and ensures accuracy and consistency. Trace Analytics ups the ante by providing education and resources to allow operators to make intelligent and confident decisions regarding the scope and criteria for monitoring of their compressed air and gas CCPs. Our analysis reports provide easily referenced documentation of monitoring. Training resources are provided to ensure our customer's ability to fulfill FSMA training and competency requirements. Our HACCP trained customer service team and long experience in the compressed gas industry are powerful tools for our customers, regardless of whether they are new to HACCP, or seasoned veterans.
Author Biography: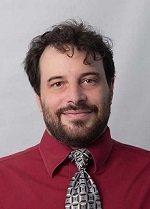 Matthew DeVay
Quality Assurance Director
matt@airchecklab.com
(512) 263-0000 ext. 223
Trace Analytics, LLC
Matthew DeVay has over 10 years of experience in Quality Assurance and chemical testing. As the Quality Assurance Director for Trace Analytics, LLC, he oversees and directs compressed air analysis and has helped countless customers successfully troubleshoot compressed air systems. He is a member of the Medical Gas Professional Healthcare Organization, and an expert in GC and GC/MS analysis.
Trace Analytics is an A2LA accredited laboratory specializing in compressed air and gas testing for food and beverage manufacturing facilities. Using ISO 8573 sampling and analytical methods, their laboratory tests for particles (0.5-5 microns), water, oil aerosol, oil vapor, and microbial contaminants found in compressed air. For over 29 years, they've upheld the highest industry standards of health and safety, delivering uncompromising quality worldwide in accordance with ISO, SQF, BRC, and FDA requirements.
Links and Resources:
Trace Analytics Resources
External Resources:
Article: FSMA, HACCP, and Your Compressed Air System