Featured Implementation Packages

2
Product Withdrawal & Recall Survey
Jul 08 2015 10:21 AM |
Simon
product recall
product withdrawal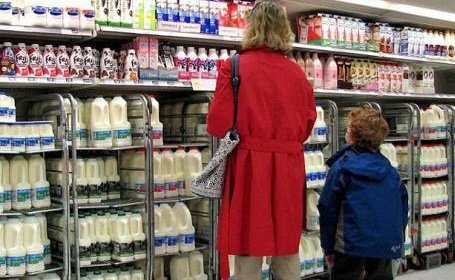 Link to the Full Survey Results
Main Findings:
Over half of the 70 respondents had experienced at least one product withdrawal or product recall within their business
Over 1/3 of these withdrawals or recalls were due to either microbiological contamination or undeclared allergens
The main triggers for initiating the withdrawal or recall were:

Quality Test Result
Other Trigger
Regulatory Inspection Finding
Food Test Result
Consumer Complaint

The majority of respondents reported that their traceability system and the withdrawal / recall process was both effective and efficient
In 1/2 of the cases the total cost of the withdrawal or recall was less than $10,000 USD, however:

8 cases the cost was between $100,000 and $500,000 USD
2 cases cost was between $500,000 and $1,000,000 USD
1 case the cost was greater than $1,000,000 USD

Consumers were harmed in one case only
The vast majority of respondents stated that they did not have another incident of the same nature
Comment:
Although the survey is limited in scope it does offer some insight into the causes and costs of recalls and withdrawals. The costs alone show the value of striving for food safety perfection, in reality a zero defect rate is not possible and personally I would have expected almost all food respondents to have conducted a withdrawal at some point.
There is sometimes confusion between Product Withdrawal and Product Recall yet there is a distinct difference, which is explained quite well by the IFS Standard.
Product Recall: "Recall" shall mean any measure aimed at achieving the return of dangerous product that has already been supplied or made available to consumers by producer or distributor.

Product Withdrawal: "Withdrawal" shall mean any measure aimed at preventing the distribution, display and offer of a product dangerous to the consumer.
The key word here is "prevention". Withdrawal is a proactive and preventative approach to removing harmful goods from the supply chain before it is too late and consumers are put at risk. Although a withdrawal is undesirable it is a right and proper business decision to instigate one from both an ethical and financial point of view. Yes it disrupts the supply chain however, enlightened customers see it as a "good thing" as it protect their customers (the consumers) and demonstrates that the supplier's crisis management procedures are "real" and form part of a fully functioning and effective Food Safety management System.
As the survey did not distinguish between withdrawal and recall we cannot say what proportion were for withdrawal or recall and therefore we cannot conclude whether the results are a good or bad thing. That said things can and do go wrong and it is how we correct the problem and prevent reoccurrence that is of most importance. It is encouraging that the vast majority of respondents did not experience a repeat incident for the same problem.
You can find information on the latest recalls at the following links:
Article: Product Withdrawal & Recall Survey