Webinar Description
This is a review of the GFSI food fraud requirements with emphasis that the full food fraud system was due 12 months ago! This presentation will review the compliance requirements in detail, review how auditors are being instructed to conduct the audit, and some statistics or insight from audits. This will also include recommendations for companies who still need to complete their first document and also those who are reviewing their annual update.
Cost of Attendance: $Free
Webinar Presenter
Speaker Bio:
Dr. Moyer develops and teaches graduate-level courses and course materials for the Division of Public Health and also the Master of Science in Food Safety Online at MSU. Course topics include the public health risks of counterfeit pharmaceuticals, food packaging and toxicants, food allergens, quantifying food risk, enterprise resource management, and food fraud. Dr. Moyer is actively engaged in Food Fraud research as part of the MSU Food Fraud Initiative. There he develops and delivers course material via MOOCs (massive open online courses), executive education sessions, and workshops. His research addresses the public health risk of various types of Food Frauds in a globalized economy.

Dr. Spink has been focused on product fraud since Michigan State University's Food Safety Program and the School of Packaging began research on the topic in 2006. This work expanded to the behavioral sciences and criminology and led to the establishment of the Anti-Counterfeiting and Product Protection Initiative in 2008. In 2009 the work shifted to the School of Criminal Justice where the Initiative evolved into a Program. Prior to returning to MSU in 2006, Dr. Spink spent more than 15 years in Corporate America. He draws from his experience in general management, operations, sales, product management, and headquarters staff to bring a unique awareness of the needs of industry. His long-time affiliation with MSU brings an awareness of the needs of academia and of MSU.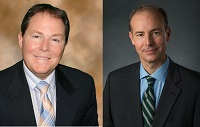 Douglas Moyer & John Spink
Assistant Professors
Michigan State University
About Food Safety Fridays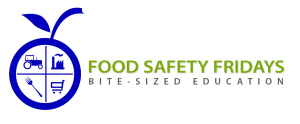 Food Safety Fridays is the FREE educational webinar program brought to you by the IFSQN. Check out the Upcoming Webinars and visit the Sponsor Offers for the latest free giveaways.