Premium
Webinar Description
Allergens are now considered as one of the significant hazards. Steps in production need to be assessed for potential cross-contamination and verification methods need to be developed. All this needs to comply with legislation and food safety standard requirements which brings additional pressure for food operators and managers.
In this 4-hour training webinar, we offer you an easy and fast way to understand what allergens are, how cross-contamination can happen, ways to prevent it, to control it, and to develop a strong food safety system that can build the confidence of consumers.
All attendees receive a copy of the training material (PDF), personalized IFSQN Training Academy Certificate and 30 day access to the webinar recording.
For more details click the register button.
Cost of Attendance: $97
Premium
Webinar Presenter
Speaker Bio:
Specialist in Sanitary and Environmental engineering, professional specialist's degree in 2011 (University of Belgrade, Serbia, Higher Medical School of Professional Studies). Employed at Quality Austria Center on position of Project Manager. Auditor for the following standards - ISO 9001, ISO 14001, OHSAS 18001, ISO 22000, HACCP. Conducted a number of training in food safety standards ISO 22000 and HACCP. Experiences related to quality management and food safety gained on position of Quality Associate in retail company Delta Maxi, and later on the position of Food Safety Operations Associate in Delhaize Serbia where he was responsible for auditing of food safety in more than 400 retail stores in three countries - Serbia, Bosnia and Herzegovina and Montenegro.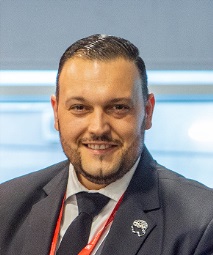 Vladimir Surčinski
Auditor and Trainer
IFSQN
About Food Safety Fridays
###