Webinar Description
Are you responsible for the food safety and regulatory compliance of products being imported into the US, join us for an insightful hour of learning about the Foreign Supplier Verification Program (FSVP). The final FSVP rule requires importers to meet certain requirements to verify that food imported into the United States has been produced in a manner that meets applicable U.S. safety standards.
We will cover the key requirements for FSVP while providing best practices and FDA inspection updates. Join Denise Webster, Food Safety expert, on March 10, 2022 at 11am EST and learn what do importers need to know about Foreign Supplier Verification Programs (FSVP).
Register for Free:
https://event.webinarjam.com/go/replay/252/o4n0zhg5b9pb70b0
Webinar Presenter
Speaker Bio:
Supports the development and implementation of client's food safety programs, training, and ensuring regulatory compliance.

25 years of experience in the food industry, working within manufacturing, CPG brands, and retail. Her background in Food Science and professional skills has allowed her to become a lead trainer and consultant for FSMA and Global Food Safety Initiative schemes: SQF and BRCGS.

She is valued for providing best practices and real-world examples to each training session and consulting project she undertakes to exceed client's expectations.

Her passion is to improve the food & beverage industry through using a combined approach of risk-based management techniques and technical knowledge, that ensures brand protection while achieving market success.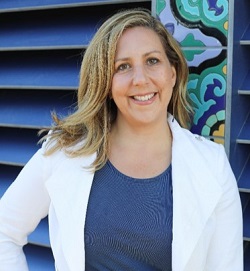 Denise Webster
Consultant
Intertek/SAI Global Assurance
About Commercial Webinars
###