Shopping Cart

All Prices in US Dollars
SQF Implementation Package for Growing & Fresh Produce - Edition 7.2





(0 customer reviews)
The SQF Code Growing and Production of Fresh Produce Implementation Package is an ideal package for Producers looking to meet the requirements of SQF Code - Edition 7.2.

This comprehensive package is designed to assist in achieving SQF Certification and contains extensive implementation tools and unrivalled comprehensive SQF documentation system templates.

Watch this product demonstration video for an overview of the extensive documentation, records templates, training, checklists and project implementation tools contained in our packages.

The package covers SQF Food Sector Category (FSC) 3 Growing and Production of Fresh Produce (GFSI Bl: Farming of Plant Products) and the requirements of applicable modules:
Module 2: System elements
Module 7: Food Safety Fundamentals – Good Agricultural Practices for farming of plant products (fruit and vegetables)
FSC 3: Growing and production of fresh produce includes:
3A: Fresh produce that will undergo further processing
3B: Ready-to-eat (RTE) produce
The package covers the requirements for the growing and harvesting of plants, other than grains and pulses, for food. It applies to the production, harvesting, preparation, field packing, transport and controlled temperature storage of fresh whole fruit and vegetables. This includes all products grown under broad acre and intensive horticulture production System, including orchards, viticulture, and hydroponics production and nursery operations.
Examples include fruit and vegetable varieties such as:
Tropical and temperate tree fruits, carrots, beets, potatoes, grapes, strawberries, raspberries, blueberries, all forms of leafy greens, spring mix, tomatoes, peppers, herbs and spices and tomatoes, green onions, baby spinach, lettuce, melons etc.
This comprehensive SQF Food Safety and Quality Management System Package includes:
Food Safety Management System Procedures
Food Safety Management System Record Templates
Food Safety Management System Implementation Workbook
HACCP Manual
Interactive HACCP Training & Exam
Validation & Verification Records
SQF FSQMS Verification Audit Templates
Internal Auditor Training & Exam
SQF Code Training Modules 2 & 7
User start up guide
Free online support via e-mail
As well as meeting the requirements of SQF Code Edition 7.2 this new SQF Implementation Package includes additional management tools including:
Unannounced Audit Guidance
Allergen Management Module & Risk Assessment Tool
Supplier Risk Assessment Tool
SQF Produce HACCP Calculator
Complaint Management Guidelines & Analyser
Extended Internal Audit Training
Verification Schedule Risk Assessment Tool and Template
About the Package:
The package includes fundamental Food Safety Procedures which enable an organisation to put in place procedures that are compliant with the SQF Code. The system also provides guidance on how to manage and implement preventative controls and HACCP plans as part of an overall food safety system. This process is aided by our implementation tools, training guides and checklists which completely simplify the implementation process.
As a bonus our SQF Code Implementation Package is backed up by expert support which is always available to provide assistance in developing the system.
Sample Content: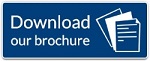 SQF Implementation Package for Growing & Fresh Produce - Edition 7.2