Sponsored Hot Topics
Join the live event or watch the recording at your convenience!



Took place:

16 May 2018 - 03:00 PM - 04:00 PM

| Comments: 0

This webinar will provide an introduction to the BRC Global Standards for Agents and Brokers, one of the fastest growing of the BRC suite of programs. During the webinar, the benefits of using the standard in managing operations, as well as the connection to FSMA and relation to other food safety standards will be covered. An overview of the requirements, and guidance on effective and efficient program development and keys to a successful certification will ensure participants have the best and most current information to begin their journey toward GFSI benchmarked certification.

Cost of Attendance: $Free






Took place:
19 Jul 2018 - 07:00 PM - 08:00 PM
| Comments: 0
During this session we will discuss the cyber security threats affecting the food and beverage industry and what can be done to mitigate the risks.
Topics include:
- Review of cases in the F&B industry.
- What could go wrong? Examples applicable to Food Manufacturing and Food Retail.
- The paradigm of Cybersecurity: itu2019s not only about the firewalls, IT systems, etc u2013 itu2019s also about the people, the processes and much more!
- How companies can protect themselves.
Cost of Attendance: $Free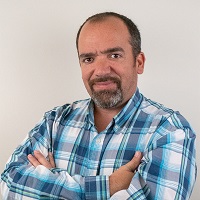 Took place:
25 Jul 2018 - 06:00 PM - 07:00 PM
| Comments: 0
The FDA's Food Safety Modernization Act (FSMA) mandates that facilities follow the Hazard Analysis and Risk-based Preventive Controls (HARPC) food safety system. Preventive controls are the core of HARPC, so understanding how these fit within your Integrated Pest Management (IPM) program is essential to FSMA compliance.
Join entomologist and Orkin Technical Services Manager Chelle Hartzer as she brings her knowledge and expertise to your facility with a free webinar to discuss preventive pest management methods that should be implemented to help ensure you and your staff are helping keep your facility pest free.
During this hour-long webinar you'll learn about pest management and how it relates to:
• HARPC requirements
• Facility factors that affect preventive controls
• Establishing preventive controls
• Best practices for achieving and measuring success
Cost of Attendance: $Free