Search Articles
Recent Articles
Featured Implementation Packages
Sign Up for FREE News
IFSQN Website Statistics
553

85.5K

22.9K

118.6K

Online

Members

Topics

Replies

0
FSSC 22000 set to become the Global FSMS Standard
fssc
22000
certification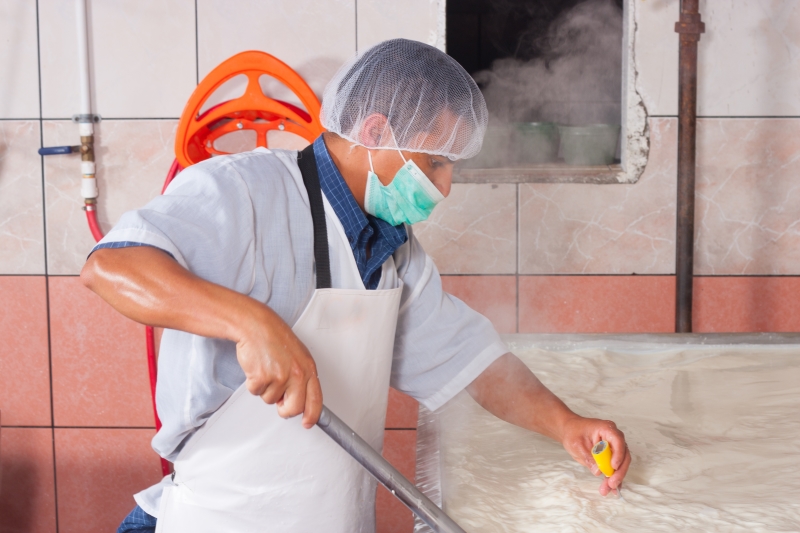 FSSC 22000 Accredited Certification
The Foundation for Food Safety Certification announced late last year that accredited FS22000 certification will be allowed from January 1, 2011. All certification bodies have been asked to contact their accreditation bodies as soon as possible to make an appointment for an audit against the FS22000 scheme, version July 2010. This means that accreditation decisions will be made in the coming months. When a certification body achieves accreditation the already issued certificates have to be changed into accredited certificates. Unaccredited certification is in principle not allowed from 1 July 2011. New certification bodies have nine months from the date of the letter of intent to become accredited.
The Foundation for Food Safety Certification
The Foundation for Food Safety Certification was founded in 2004 as a non-profit organization and has been developing the FSSC 22000 certification scheme for certification of food manufacturers ever since. This development is supported by the Confederation of the Food and Drink Industries of the European Union (CIAA). The scheme, which incorporates ISO 22000: 2005 and PAS 220, is intended for the audit and certification of the food safety system of food manufacturers that manufacture perishable animal or vegetal products, products with long shelf life at ambient temperature or (bio)chemical products for food manufacturing.
GFSI Approval a Key to Success
Fundamental to the success of the scheme was GFSI approval. In order to meet the GFSI requirements there must be a certification scheme with an acceptable standard and an audit protocol and the scheme must have copyright which is held by an identified legal entity, or have made appropriate application for such copyright. This is why PAS 220 was so important to support the requirements of ISO 22000 which failed to define specific prerequisite requirements that are needed to meet GFSI approval.
PAS 220 & ISO/TS 22002-1:2009
PAS 220 was developed by BSI as a fast track means of getting the document into publication as the development time for an ISO Standard is typically 3 to 5 years. The specification was developed under sponsorship, through CIAA, of 4 multinational companies – Kraft, Danone, Unilever and Nestle. The Technical Author was Steve Mould of Kraft Foods, and the steering team included representatives from FDF, McDonalds, Unilever, LRQA, CIASA, ProCert and members of the ISO 22000 working group. BSI PAS 220 was developed specifically to define prerequisite programmes for manufacturing operations to support ISO 22000 and ensure that the FSSC 22000 scheme met the GFSI requirements.
The requirements of ISO/TS 22002-1 and PAS220 are identical and so the FSSC Board accepts ISO/TS 22002-1 equally with PAS220. PAS 220 & ISO/TS 22002-1:2009 specify detailed requirements to be specifically considered in relation to ISO 22000:2005, 7.2.3. In addition, they add other aspects which are considered relevant to manufacturing operations: 1) rework; 2) product recall procedures; 3) warehousing; 4) product information and consumer awareness; 5) food defence, biovigilance, and bioterrorism.
PAS 220 defines requirements for:
– Construction, layout buildings & facilities
– Layout premises, workspace, employee facilities
– Supplies of utilities (like air, water, energy)
– Supporting activities (like waste, sewage)
– Suitability of equipment
– Management purchased materials
– Prevention cross contamination
– Cleaning and sanitising
– Pest control
– Personnel hygiene
– Rework
– Product recall
– Warehousing
– Product information, consumer awareness
– Food defense, biovigilance, bioterrorism
Section 7 of ISO 22000: 2005 stipulates the requirements for the planning and realization of safe products and specifically in clause 7.2 those for Prerequisite programmes (PRPs). The standard requires and organisation to establish, implement and maintain prerequisite programmes by considering and utilizing appropriate information. Examples given include statutory and regulatory requirements, customer requirements, recognized guidelines, Codex Alimentarius Commission (Codex) principles, codes of practices, national and international standards. If you refer to the CODEX Recommended International Code of Practice General Principles of Food Hygiene contents in the appendix you will see that a lot of the requirements of ISO/TS 22002-1 and PAS220 were covered by the CODEX guidelines in the first place. The problem being the certification scheme required extra specific prerequisites for food manufacturers and additional prerequisites including food defense systems in order to be approved.
The FSSC 22000 certification scheme was recognised by the Global Food Safety Initiative (GFSI) last year. This was a key step in the goal of achieving International recognition. For acceptance of FSSC 22000 from the food chain, it needed to be recognized by the Global Food Safety Initiative (GFSI) as an equivalent to the other recognized schemes. When FS22000 was fully recognized by the Global Food Safety Initiative Board of Directors, Jürgen Matern, Chairman of GFSI said: ''The GFSI Board of Directors is pleased to recognise the development of this scheme which has been a true collaboration of stakeholders across the whole food chain".
Although the Foundation for Food Safety Certification legally owns the FS 22000 food safety systems certification scheme it is a non profit foundation. The responsibility and authority for the content of the scheme and the certification audits is the independent Board of Stakeholders which are represented by stakeholders from the food supply chain. FSSC claim this means that FSSC 22000 is independent from any specific stakeholder and ensures international commitment. The nature of the scheme means that organisations that want to be certified need to purchase at least two standards and this could possibly affect the scheme when other GFSI approved schemes standards are available for free. This may be balanced by cheaper audit and certification costs as the scheme is claiming to be non-profit.
The Foundation publishes a register of certified organizations on:
http://www.fssc22000.com/
. The certification bodies are obliged to provide an insight into the certified organizations and they are responsible for keeping the register up to date.
A Standard with Worldwide Credibility
As the scheme is based on an ISO standard it has worldwide credibility and clearly there is a benefit of a truly independent certification scheme which has worldwide recognition. The global recognition of ISO presents an opportunity to gain worldwide acceptance of the FSSC 22000 food safety management scheme for the whole food chain.
The Road to FSSC 22000 Certification
Food Safety Management System Certification can be seen by some Senior Managers as an unnecessary and bureaucratic activity. For this reason Senior Management need to understand the benefits of an effective Food Safety Management System:
A Food Safety Management System structured with the principles of HACCP will have a clear focus on food safety which is a fundamental requirement of any food business
An effectively implemented and applied HACCP based Food Safety Management System will improve customer confidence in the safety of food
A Food Safety Management System based on HACCP takes a preventative approach that is designed to reduce and liabilities
An effective Food Safety Management System demonstrates management commitment to the supply of safe products
Food Safety Management System Records provide evidence of due diligence
HACCP based Food Safety Management Systems can be combined with other management systems such as ISO 9001:2008. This combination provides a Food Safety based system also considers quality
Certification to an internationally recognised scheme gives all interested parties a clear message that the organisation is serious about Food Safety
In order to ensure a Food Safety Management System is effectively implemented management within an organisation need to understand:
The benefits of a Food Safety Management System
How lack of an effective Food Safety Management System can cause food borne illness
That a HACCP based Food Safety Management System really is a minimal system to ensure maximum control
That a HACCP based Food Safety Management System enables businesses to optimise the use of resources by control of CCPs in an logical manner
IFSQN FSSC 22000 Food Safety Management System (Food Manufacturers version and
The IFSQN FSSC 22000 Food Safety Management Systems have been designed to overcome the problems that can be encountered when implementing an effective system including:
Lack of pre-requisite programmes
Over-complex and unmanageable systems with too many critical control points (CCPs), partly resulting from a misunderstanding of the role of prerequisite hygiene programs (PRPs) and an inability to conduct proper hazard analysis.
Ineffective monitoring and corrective actions due to poor training and verification procedures.
Excessive documentation and lack of focus due to over-complex systems.
Poor validation and verification due to lack of expertise.
Over complication of HACCP implementation
When a business has a good understanding of Food Safety principles and has the commitment and resources to carry them out, a Food Safety Management System will deliver the promised benefits. Small to medium organisations found in the food industry, have fewer resources compared with large companies, and so find it difficult to implement an effective system.
The IFSQN FSSC 22000 Food Safety Management Systems are designed to help organisations tackle the task of implementing an effective system and progress to certification. As Tony Connor of IFSQN explains the FSSC 22000 Food Safety Management Systems give organisations a head start in developing their system and preparing for certification:
"The systems include Food Safety Procedures covering a comprehensive range of prerequisite programmes which enable an organisation to put in place fundamental food safety procedures that are compliant with the FSSC 22000 scheme. The system also provides guidance on how to manage and implement a HACCP system and determine critical control points (CCPs). This process is aided by our implementation training guides and checklists which completely simplify the implementation process."
"As a bonus our FSSC 22000 Food Safety Management System is backed up by expert support which is always available to provide assistance in developing the system."
For more information visit the following web page:
IFSQN Food Safety Management Systems