Search Articles
Recent Articles
Featured Implementation Packages
Sign Up for FREE News
IFSQN Website Statistics
570

85.7K

23K

119K

Online

Members

Topics

Replies

0
Webinar - GFSI for the Packaging Supply Chain
GFSI
IFS PACsecure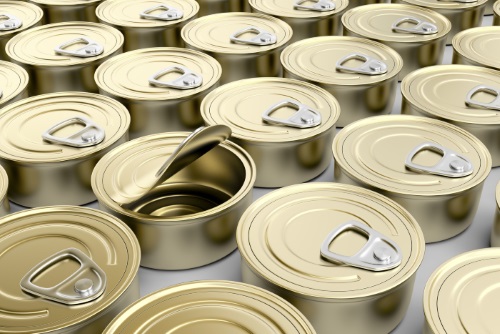 The webinar, GFSI for the Packaging Supply Chain, will focus on technical issues surrounding systems and documentation development, incremental strategies to build required systems with minimal disruption to ongoing business, building a properly scaled implementation team with the required breadth of expertise, and analyzing current systems to focus resources efficiently in building them to meet the requirements of standards – with a focus on IFS PACsecure.
The presenter, Mr. Lonnie Jaycox, is an independent packaging engineer, consultant and trainer in the implementation of compliance and packaging programs for regulated materials - Hazardous Materials (Dangerous Goods), as well as packaging materials conversion under a variety of regulations, including Food and Food Safety Management Systems, California RPPC and the EU Packaging Directive.
Jaycox has spent over 20 years working directly with a broad spectrum of packaging customers designing, testing and implementing hundreds of transport packaging programs utilizing a wide variety of packaging materials and design types. His expertise covers managing packaging programs in the areas of effectiveness, optimization in design, ease of implementation, program cost, Quality Systems, regulatory compliance, and transport packaging systems including the implementation of GFSI Food Safety Management Systems for food packaging.
Mr. Jaycox has been active in industry and related organizations, including: Dangerous Goods Advisory Counsel, COSTHA, ASTM and IoPP and has been trained and tested (NSF) as a HACCP Manager and Internal Auditor.
Get more information and a discounted registration at the IFS Food group on LinkedIn.
Contact:
George Gansner (St. Louis, MO USA)
Gansner@ifs-certification.com
314.686.4610
314-753-6786
About IFS:
International Featured Standards (IFS) is an umbrella brand for globally recognized standards in Food, Logistics, Cash & Carry/Wholesale, Broker, Packaging Materials (IFS PACsecure) and Household and Personal Care (HPC). IFS provides global uniform quality assurance and food safety standards benchmarked by the Global Food Safety Initiative (GFSI). IFS is one of the world's premier standards organizations in the food and non-food supply chain with more than 16,000 audits conducted globally in 2014. More information about IFS can be found at www.ifs-certification.com. Follow IFS on Twitter: IFS_Food; on LinkedIn.com Group: IFS Food; and on Xing.com Group: IFS Food.