Food Safety Live Comments Stream
Food Safety Live 2016 Conference Speakers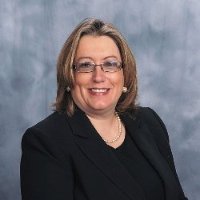 Kathleen Wybourn
Director Food & Beverage, USA & Canada, DNV GL - Business Assurance
Kathleen began her career in food manufacturing at the NutraSweet Division of GD Searle/Monsanto where she held various managerial positions including managing analytical and microbiology labs, quality control, quality assurance, supplier audits and operations. Since leaving food manufacturing, Kathleen has worked in various food safety auditing management positions, including Director of Operations at the GMA as Director of the GMA SAFE program. In 2008 Kathleen joined DNV as Director of Food Safety Solutions where she is responsible for the Food and Beverage division of DNV GL - Business Assurance and has been involved in numerous GFSI Technical Working Groups including; Guidance Document, Packaging, Storage and Distribution and Retail.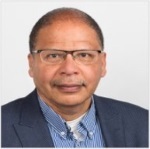 Jules Roger
Independent Technical Expert, FSSC 22000
Jules Rojer is independent technical expert of FSSC 22000 since February 2014. He graduated in 1987 as a veterinary surgeon from the Faculty of Veterinary Medicine at Utrecht University. He then worked for several years in various departments of the Dutch Ministry of Health, Welfare and Sport and the Ministry of Economic Affairs (formerly the Ministry of Agriculture, Nature and Food Quality) including the Netherlands Food and Consumer Product Safety Authority. Jules was a Veterinary staff member Strategy and Innovation and interim External Operations Manager at the Netherlands Controlling Authority for Milk and Milk Products (COKZ) and Operations Manager at Qlip, a Dutch Certification Body specialized in dairy industry and dairy production chain.
Robert Rogers
Senior Advisor Food Safety & Regulation at Mettler-Toledo Product Inspection Division in Tampa, Florida
As a twenty year veteran at Mettler-Toledo Product Inspection, Robert has gained his experience by excelling in several positions with in the organization including field service, training and product testing departments. In his current role Robert provides subject matter expertise in foreign material detection and prevention strategies assisting in the development food safety management programs, focusing on foreign body prevention and other product integrity and safety programs.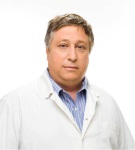 David Rosenblatt
Director of Training and Veterinary Consultant, Sher Consulting and Training
B.Sc. Biology: Israel Institute of Technology - 1989. D.V.M.: Hebrew University - 1993. 1993-2002 - Unilever Israel - company veterinarian and Safety, Health, Environment & QA Manager. 2002-2005 - Standards Institution of Israel - head of the Food Sector and senior educator. Lead auditor for numerous international standards. 2005-Present -Sher Consulting and Training – Co-owner and Director of Training. 1994-present – Senior lecturer at the Koret School of Veterinary Medicine. Dr. Rosenblatt has extensive lecturing experience in numerous conferences and workshops on food and petfood safety and quality management. He is regularly invited to lecture in different countries. Member of the International Association for Food Protection.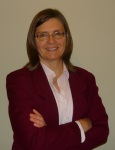 Brita Ball
Principal Consultant, Advancing Food Safety Culture, Brita Ball & Associates
Dr. Brita Ball helps improve food safety training and culture through coaching and consulting with food safety professionals. She is a food safety specialist and accomplished facilitator and trainer. Her experience includes production, processing, inspection and auditing. Brita holds graduate degrees in food science and in adult learning and leadership. She has her own company and teaches public health communication at the University of Guelph. Her work focuses on food safety culture, leadership development, employee engagement and behaviour change. Brita is a member of GFSI sub-groups for food safety culture scientists and working group communication, and is chair of the Food Safety Education PDG at the International Association for Food Protection.

Tony Connor
Chief Technical Advisor, IFSQN
Tony received an honors degree in Molecular Biology and Biochemistry from Durham University before embarking on a successful 20 year career in the UK food industry in a variety of roles including Laboratory Manager, Production Manager, Quality Assurance Manager, Technical Manager, Technical Development Manager and Group Technical Manager. Widely recognized for producing significant improvement and commissioning new dairy plants, Tony introduced significant innovative tools into the industry including positive release of filling machines and online butterfat analysis. Since 2009 Tony has been Chief Technical Advisor to the International Food Safety & Quality Network.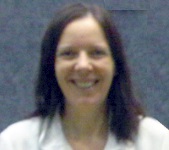 Ruth Bell
Senior Consultant, AF Associates
Ruth is a Food Safety/Quality and HACCP Management Consultant, based in the United Kingdom. Having gained experience from working in technical roles in the food industry, her particular areas of specialism are Food Safety and Quality Management Systems based around HACCP/ISO Standards and private quality assurance schemes. Ruth works internationally helping organizations throughout the food chain to implement systems, and is well known for her practical Quality and HACCP knowledge as an auditor, consultant and trainer. She advises companies in the setting up of both Quality and FSMS systems, supported by threat assessment, crisis and business continuity management.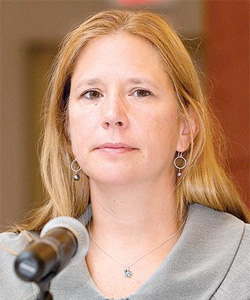 LeAnn Chuboff
Senior Technical Director, SQFI
LeAnn is a graduate from Iowa State University with a B.S. in Food Science and has over 25 years of foodservice experience specializing in supply chain food safety and quality assurance. Currently LeAnn is the Senior Technical Director for the Safe Quality Food (SQF) Institute responsible for the technical elements of the SQF program including the development, maintenance and technical support of the SQF code and supporting materials. Prior to working at the SQF Institute, LeAnn worked for the National Restaurant Association Solutions as the Director of Science and Regulatory Relations.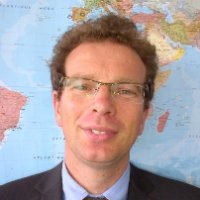 Patrick Bèle
Director Technical Services, Merieux NutriSciences
Patrick Bèle joined Merieux NutriSciences in December 2015 as Director of Technical Services. He manages the consulting, auditing and training business in France with a team of 27 experts in retail, manufacturing & food service industries. Previously, Patrick Bèle spent 17 years with Bureau Veritas Certification in various position dealing with Food Safety & Quality certifications.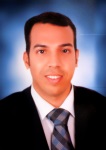 Yasser Mohamed
R & D Manager, Mars KSA
Dr. Yasser Mostafa is currently the Research & Development Manager at "Mars - KSA" He is an ASQ - Certified Quality Manager, and an SGS - certified lead auditor for QMS, FSMS, EMS & OHSAS. He obtained his bachelor from Veterinary Medicine - Cairo University 1999. His experience in the quality and food safety field spans over sixteen years as he started his career in 1999 as a food safety and quality head for the regional food manufacturer "Americana" and then moved in 2006 to work as a quality assurance & food safety consultant for Kuwait, Saudi Arabia and Egypt. He qualified more than 90 businesses in these countries against the requirements of quality & food safety standards until their systems were certified. In 2008, Dr. Yasser moved to Al Yasra Foods – Kuwait & KSA (one of the largest food distribution companies in the Middle East) then he joined Mars KSA as a Quality & Food Safety Manager & finally works as R&D Manager at Mars KSA. He submitted 6 scientific abstracts in 6 different international quality & food safety conferences.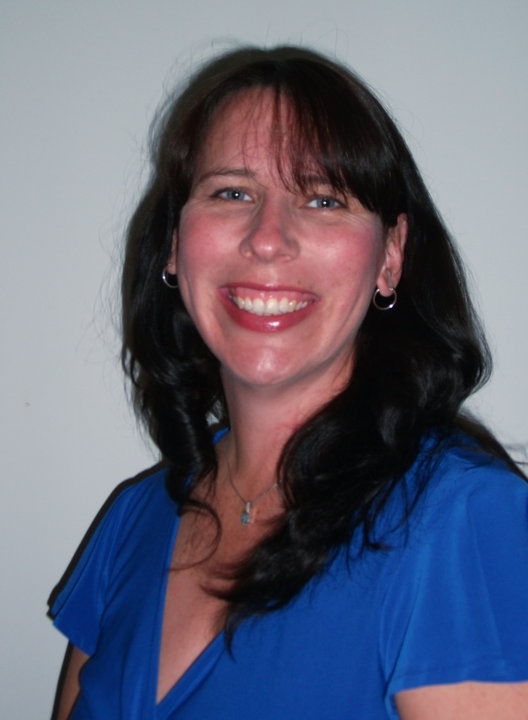 Amanda Evans
Food Safety Compliance Specialist, HACCP Mentor
Amanda Evans is a Food Safety Compliance Specialist with more than 20 years' experience working with Australian and International food businesses. Amanda has built a strong platform of skill and knowledge after initially working for 7 years as a Food Inspector for the Australian (NSW) government and for the past 16 years, in her own business as a food compliance specialist. Amanda works as a trainer and food compliance auditor and continues a close relationship with the food industry through her business consultancy services. A strong commitment to food safety and business improvement has also seen her business, HACCP Mentor, become a go-to online advisory to inform and educate food quality managers and interested food safety personal in food compliance. With the development of online training materials, templates & tools, Amanda continues to spread the food safety message.