Food Safety Fridays and Sponsors
Food Safety Live Comments Stream
Food Safety Live 2016 Conference Sponsors Become a Sponsor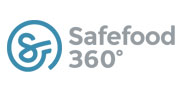 Safefood 360 - Quality, Food Safety and Supplier Management Software
Safefood 360 is the software partner for forward thinking food companies seeking to future proof their business in the areas of compliance, management processes, risk management and brand protection. Our mission is to provide global businesses with cutting edge enterprise software and expert support. Our software platform and supporting professional services are particularly suited to larger multinationals seeking the benefits of standardization and harmonization of key compliance processes across the group. Safefood 360 solutions are used by leading enterprise food businesses headquartered in the United States, United Kingdom, China, Benelux, Australia and New Zealand, where we have successfully completed global roll outs with progressive food businesses. More information can be found at our website.

Trace Analytics, LLC
Established in November of 1989, Trace Analytics, LLC is an A2LA accredited laboratory specializing in the analysis of compressed air and gas used in manufacturing. Our compressed air sampling kits — the AirCheck✓ Kits™ — are designed to capture compressed air and gas samples for purity analysis by our laboratory. We can accommodate Compressed Air & Gas Testing Specifications like SQF Air Purity, BRC, ISO 8573, and most custom food grade air specifications. We also offer microbiological compressed air testing with total plate counts of colony forming units. Further identification is available. Our AirCheck✓™ Team of Experts is available to assist you with all of your compressed air testing needs.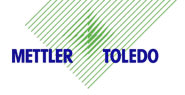 METTLER TOLEDO
METTLER TOLEDO provides in-line product inspection solutions for the food processing industry with Safeline metal detectors and x-ray inspection systems Hi-Speed checkweighers, and CI-Vision machine vision inspection systems. From economical systems to sophisticated, state-of-the-art systems with customized material handling solutions, our systems can ensure perfect product presentation, verify package and label integrity, ensure weight range compliance, detect physical contaminants and inspect contents inside the closed package.