Food Safety Live 2018 Conference Speakers
Juliani Kitakawa
Food and Beverage Manager, DNVGL Brazil
Food engineer, with an MsC in Food Technology and a Master's degree in Business (Strategic and Economic Management), Juliani has 20 years of broad experience as auditor, as well as coordinator of quality and food safety schemes for management systems. She also worked with environmental, social responsibility and health and safety aspects for the management systems. At DNV GL, Juliani is responsible for business development and operations of certification, training and supply chain programs for food and beverage customers in Central and South America. She serves in quality and food safety technical committees, and is often to be met at conferences and events in the USA, UK, Norway, Argentina, Chile, Peru, Spain, Thailand, Germany and Malaysia.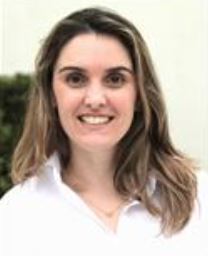 Caroline Passuello
Risk and Sustainability Manager, DNVGL Brazil
Psychologist with a Master's degree in Business, Caroline has a wide experience in psychology, human processes, organizational culture development and behavioral safety. She possesses great knowledge in cultural assessments, research and statistical tools and has been responsible for conception, design and implementation of behavioral and management system programs, also acting as a multidisciplinary team leader. Caroline has a solid adult teaching experience with various audiences and was engaged in project development, implementation and management in different cultural settings in South America (Brasil, Argentina, Paraguay, Venezuela, Peru) and Africa (Algeria, Angola) regions.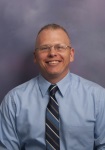 Earl Arnold
Manager Food Defense/FSMA, AIB International
Earl Arnold is a food defense and FSMA manager for AIB International's Food Safety Services Quality Assurance Department. He has held this position since 2016. He joined AIB in 2014 as a food defense Subject Matter Expert. Prior to coming to AIB, Earl had a fifteen year military career with the US Army as a food inspection manager. In that role, Earl trained and supervised more than 500 individuals in food security operations, food safety, sanitation, quality control, and risk management. Earl serves as the lead instructor for AIB's food defense seminars, writes and presents on food defense issues, and has completed training for HACCP, FSMA, and food safety and sanitation.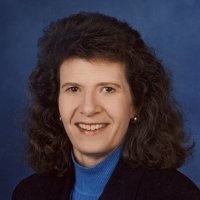 Elaine Meloan
Manager Food Labeling, AIB International
Elaine Meloan is the manager of the Food Labeling department at AIB International. Elaine joined AIB in 1985 working in the cereal technology lab performing contract research for the baking industry. In 1993, she was brought in to handle the technical aspects of AIB's food labeling program. During her time with the department, she has become familiar with the laws and regulations pertaining to food labeling. She has presented on food labeling at many public and private seminars. In addition to generating labeling information and performing label compliance reviews, she is a resource for clients in the food industry on regulatory and compliance issues.

Tony Connor
Chief Technical Advisor, IFSQN
A graduate of Durham University, Tony began his career in 1988 with the UK's leading dairy foods company, he has extensive experience of working with major food retailers and some of the world's leading food companies. Tony became a qualified Quality Management System Lead Auditor in 1994 and has been writing extensive Food Safety Management Systems for 20 years. Tony has a wealth of management experience and practical use of Food Safety & Quality Management Systems in the food industry. His management roles have included, Laboratory Manager, Quality Assurance Manager, Production Manager, Processing Manager, Technical Manager, Technical Development Manager and Group Technical Manager. He has a broad knowledge of departments that operate within a food company which is highly valuable when documenting policies and procedures relating to those activities. Not only this but practical knowledge of how to implement systems means that a better understanding of company requirements is passed on to each and every employee. Tony provides expert food safety support to the IFSQN website and has written an extensive range of Food Safety Manuals that meet the requirements of GFSI benchmarked standards including BRC, SQF, IFS, FSSC 22000 and ISO 22000.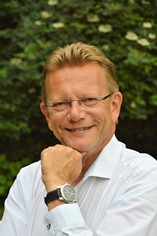 Cor Groenveld
Market Development Manager, FSSC 22000
Cor is the Market Development Manager within FSSC 22000. He has been working as an independent consultant since May 2016 by supporting organizations in the food supply chain to develop and improve their food safety and quality management systems. Cor holds a BSc degree in food technology and has extensive international experience in food safety and quality by working for 22 years for a global certification organization. Before that he worked as a quality manager and plant manager in various food manufacturing organizations. Cor is member of technical committees in ISO and the GFSI. Cor worked before in FSSC 22000, he supported the development of the FSSC 22000 Scheme and has been Chairman of SCV.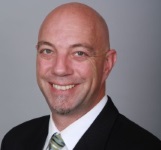 Robert Rogers
Senior Advisor Food Safety & Regulation, Mettler Toledo
With over twenty years at Mettler-Toledo Product Inspection, Robert has gained his experience by excelling in several roles in the organization including field service, training, application specialist and sales. In his current role Robert provides subject matter expertise in quality product inspection and foreign material detection/ prevention strategies assisting in the development food safety management policies and programs.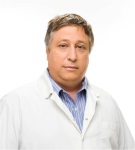 Dr. David Rosenblatt
Director of Training, Sher Consulting & Training
B.Sc. Biology: Israel Institute of Technology - 1989. D.V.M.: Hebrew University - 1993. 1993-2002 - Unilever Israel - company veterinarian and Safety, Health, Environment & QA Manager. 2002-2005 - Standards Institution of Israel - head of the Food Sector and senior educator. Lead auditor for numerous international standards. 2005-Present -Sher Consulting and Training – Co-owner and Director of Training. 1994-present – Senior lecturer at the Koret School of Veterinary Medicine. Dr. Rosenblatt has extensive lecturing experience in numerous conferences and workshops on food and petfood safety and quality management. He is regularly invited to lecture in different countries. Member of the International Association for Food Protection.
Chris Domenico
Territory Manager, North America, Safefood 360º
Chris Domenico is the Territory Manager for North America with Safefood 360°. Before joining Safefood 360° Chris worked in quality and food safety management roles for some of America's leading food companies - including Heinz and Seneca Foods. Today Chris is helping Safefood 360° customers better understand their business needs and implement Safefood 360° in the best possible way.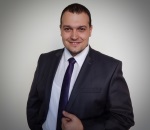 Vladimir Surcinski
Food Safety Expert, Auditor and Trainer, IFSQN
Food Safety expert with more than 10 years in food safety topics and implementation, training and auditing business. Food safety standards are my focus, still strongly included in standards for quality, environmental protection and health and safety. Currently on position of project manager for certification body of Quality Austria were i am also accredited auditor and trainer with more than 500 audits performed in different industries and more than 1000 persons trained. I have a vision of finding a new ways to analyse risks in food safety and defining of methods that will be used in industries cross the world. My strategy is to develop and research new topics in food safety,presenting them through the webinars,training's, forums,blogging and publications.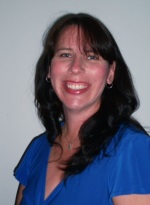 Amanda Evans-Lara
Food Safety Compliance Specialist, HACCP Mentor
HACCP Mentor is a food safety compliance and education consultancy serving food businesses worldwide. The business was founded with one simple objective – to make food compliance easy. We do this by helping to educate food handlers, food businesses and the food industry in food safety and food quality compliance requirements. Principle food safety consultant and Compliance Specialist, Amanda Evans-Lara, has over 25 years experience working with Australian and International food businesses. A strong platform of skill and knowledge has been built after initially working for 7 years as a Food Inspector for the NSW government and for the past 18 years, as a food safety auditor, educator and compliance consultant. With food compliance, food labelling and education a specialty, assistance is provided to food manufacturers to keep up-to-date with legal and business requirements along with mentoring other food safety professionals through the www.haccpmentor.com online platform.