Food Safety Live 2021 Conference Speakers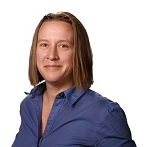 Chelle Hartzer, BCE, PCQI
Consulting Entomologist, 360 Pest and Food Safety Consulting
Chelle Hartzer is the consulting entomologist at 360PFSC and has been working with the pest management industry for over a decade, helping clients solve complicated pest issues. With an in-depth knowledge of the food industry, pest control industry, and sensitive accounts (like pharmaceuticals, zoos, and food processing), she has been able to get to the root causes and provide practical solutions to challenging pest situations. Chelle has worked as a technical expert for Rollins (parent company of Orkin) and prior to joining Rollins, Chelle was an Entomologist and Product Manager with The Industrial Fumigant Company. She was also a Research Assistant at Kansas State University, Grain Science & Industry and a Research Assistant at the Center for Grain and Animal Health Research at USDA-ARS. Chelle holds a BS in Entomology with a wildlife conservation concentration from the University of Delaware and an MS in Entomology from Kansas State University as well as being a Board Certified Entomologist in Urban and Structural Entomology. She is also a Preventative Controls Qualified Individual (PCQI) and earned her Lean Six Sigma Green Belt. Along with on-site troubleshooting, 360 PFSC provides trainings, phone and email consultations, and retainer services for 24/7 assistance.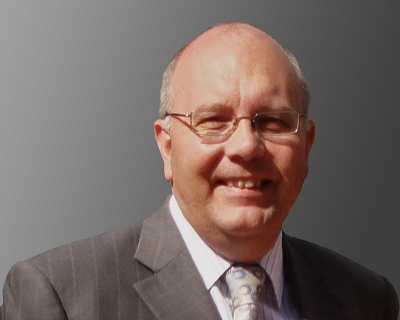 Brian Brookman
Chief Scientific Officer, LGC Proficiency Testing
Brian is the Chief Scientific Officer for LGC's global PT business, with over forty years' experience in analytical science, the past twenty-five years in the field of analytical quality, particularly concerned with proficiency testing. He has been involved, around the world, in various training and consultative projects concerned with developing proficiency testing and the accreditation of PT providers. In addition, he is very active at the national, European and international level with respect to the development and harmonisation of good practice in proficiency testing.
Dr Matthew Whetton
Head of Technical Operations, LGC AXIO Proficiency Testing
Dr Matthew Whetton is the Head of Technical Operations for the Proficiency Testing group at LGC Standards and has almost 15 year's experience in the field. In this role Matthew is responsible for the production, development and technical operation of over fifty proficiency testing schemes, covering Chemistry, Clinical analysis and microbiological testing in a diverse range of analytical fields.

Robin Levin
Relationship Manager Agri-Food, SAI Global
Robin has worked in Farm Assurance since 2001 and networks with some of the originators of FABBL (from the late 80s). He is Red Tractor Academy qualified in Produce, Crops, Beef & Lamb and BRCGS Agents & Broker and has delivered audits and training programmes world-wide including Canada, USA, Middle East, Africa and Europe. Robin is currently collaborating in a DEFRA/NFYFC educational project based around agri-food assurance, sustainability and resilience.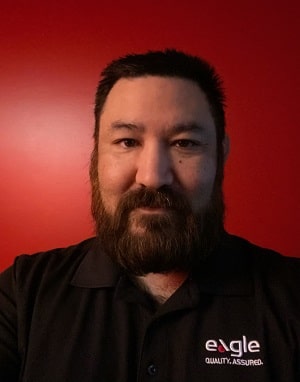 Steve Dowd
Eagle Product Inspection, Technical Sales Manager
Technical Sales Manager at Eagle Product Inspection, Steve manages market input to customer satisfaction post installation of Eagle products in the meat segment. Steve has over 21 years of experience in x-ray and technical sales. Steve has served many roles within Eagle including service specialist, application specialist, system engineer, product manager and regional sales manager. Steve's focus is to ensure Eagle is continuously improving the customer experience and verifying Eagle is meeting the existing and upcoming customer needs.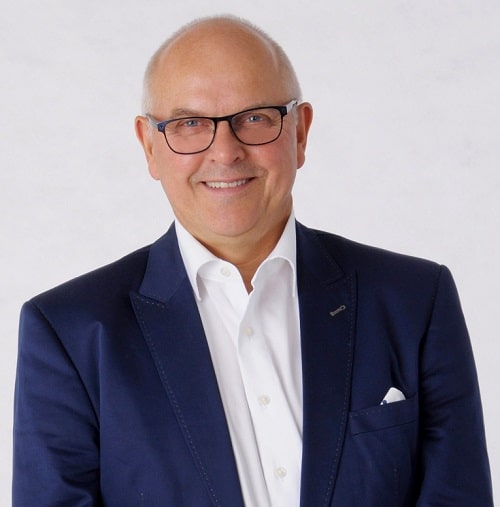 Hans-Dieter Philipowski
President, E N F I T
Hans-Dieter Philipowski, born in Hamburg and has been living in Brussels, Belgium for several years. Studied process engineer at the technical university in Hamburg. Entrepreneur and founder of various companies since 1990. One of these companies has built cleaning stations around Europe and Russia.

2005 Foundation of the international association ENFIT - Supply Chain Safety. Non-profit organization and president of the association to this day. Is involved in food safety in the supply chain. Focus on the development of international standards for the transport of upackaged, partially packaged or packaged food in transport containers. Lobbying in the international institution of the European Commission, FDA-US, WHO, organizations such as Kosher and Halal to inform about the risks during transport.

Development of the first international guideline - transport of raw materials and food in food transport containers.

Since 2015 developer of the blockchain cloud technology bulkvision. 2020 winner of the business award "Innovator of the Year". Tracing of all process steps in the supply chain. Loading, transport, unloading, food defense, cleaning and disinfection, cleaning certificates and traceability. IoT, digital twin, real time communication and more.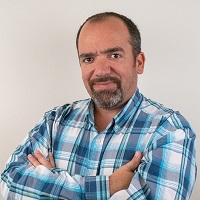 Chris Domenico
Territory Manager, North America, Safefood 360º
Chris Domenico is the Territory Manager for North America with Safefood 360°. Before joining Safefood 360° Chris worked in quality and food safety management roles for some of America's leading food companies - including Heinz and Seneca Foods. Today Chris is helping Safefood 360° customers better understand their business needs and implement Safefood 360° in the best possible way.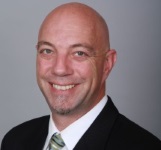 Robert Rogers
Senior Advisor Food Safety & Regulation, Mettler-Toledo Product Inspection Division
During Robert's 24 years of experience of various commercial and technical roles within METTLER TOLEDO he has facilitated customer's development of food safety programs around METTLER TOLEDO technology. In this strategic role, Robert provides clients with expertise in the fields of current regulation and compliance within the food industry as they relate to product inspection solutions. Robert has provided consultative services to clients which have delivered value in their systems suitability and efficiency. His consultation has covered areas such as process capabilities, validation and verification, maximize efficiencies through proper system identification and placement, all within the scope of customer's limitations and resources.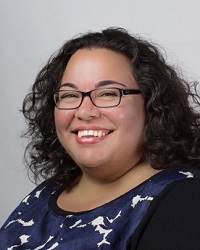 Maria Sandoval
Laboratory Director of Trace Analytics
Maria Sandoval has over 15 years of experience in Microbiology and Molecular Biology. Her field work includes analyzing extremophiles isolated from the depths of Lake Baikal in Russia to the 50km exclusion zone of Chernobyl. Additionally, she's worked alongside the CDC with DSHS analyzing and diagnosing patient microflora. Her tenure with the Lawrence Berkeley National Laboratory, Department of State Health Services and the University of Texas MD Anderson Cancer Center has made her a leading expert in microbial testing. As Trace Analytics' Microbiologist and Lab Director, she is responsible for microbial testing and procedural development.

Tony Connor
Consultant and Trainer, IFSQN
A graduate of Durham University, Tony began his career in 1988 with the UK's leading dairy foods company, he has extensive experience of working with major food retailers and some of the world's leading food companies. Tony became a qualified Quality Management System Lead Auditor in 1994 and has been writing extensive Food Safety Management Systems for 20 years. Tony has a wealth of management experience and practical use of Food Safety & Quality Management Systems in the food industry. His management roles have included, Laboratory Manager, Quality Assurance Manager, Production Manager, Processing Manager, Technical Manager, Technical Development Manager and Group Technical Manager. He has a broad knowledge of departments that operate within a food company which is highly valuable when documenting policies and procedures relating to those activities. Not only this but practical knowledge of how to implement systems means that a better understanding of company requirements is passed on to each and every employee. Tony provides expert food safety support to the IFSQN website and has written an extensive range of Food Safety Manuals that meet the requirements of GFSI benchmarked standards including BRC, SQF, IFS, FSSC 22000 and ISO 22000.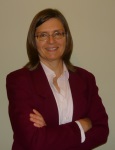 Dr. Brita Ball
Principal Consultant, Advancing Food Safety Culture
Brita Ball, PhD, CTDP, ECPC, supports food businesses wanting to improve their culture of food safety, training and bottom line. She is a food safety and training specialist, principal consultant and coach at Brita Ball & Associates, and Past-chair of the Food Safety Education professional development group for the International Association for Food Protection.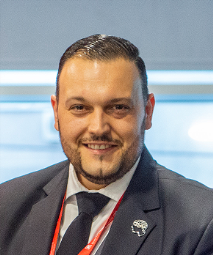 Vladimir Surcinski
Consultant and Trainer, IFSQN
Food Safety expert with more than 10 years in food safety topics and implementation, training and auditing business. Food safety standards are my focus, still strongly included in standards for quality, environmental protection and health and safety. Currently on position of project manager for certification body of Quality Austria were i am also accredited auditor and trainer with more than 500 audits performed in different industries and more than 1000 persons trained. I have a vision of finding a new ways to analyse risks in food safety and defining of methods that will be used in industries cross the world. My strategy is to develop and research new topics in food safety, presenting them through the webinars, training, forums, blogging and publications.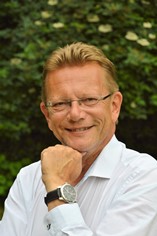 Cor Groenveld
Market Development Director, FSSC22000
Cor Groenveld is the FSSC 22000 Market Development Director. As Director, he is responsible for the Market Development of FSSC 22000 and the support to partners and users around the globe. The Market Development Team has local representatives in North America, Latin America, Japan, China, and India. Cor holds a BSc degree in food technology and has extensive international experience in food safety and quality by working for 22 years with a global certification organization. Before that he worked as both a Quality Manager and Plant Manager within various food manufacturing organizations. Cor is a member of Technical Committees in ISO and the GFSI. Cor's goals are to ensure that FSSC 22000 is known and used around the world and to support stakeholders in using FSSC 22000 to assure and improve Food Safety in their supply chains.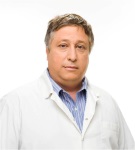 Dr. David Rosenblatt
Director of Learning, Sher Consulting & Training
David Rosenblatt, D.V.M. has close to 30 years of experience in food safety management and public health. He worked as Food Quality and Safety Manager at Unilever for nine years and spent four years as Senior Food Safety Auditor at lead trainer the Standards Institution of Israel. Since 2006 he has been Director of Learning at Sher Consulting and Training. He also has extensive experience in petfood safety management systems. David teaches food safety at the Hebrew University's School of Veterinary Medicine, and regularly teaches the food safety teams of multinational players such as Nestle, Coca Cola, Unilever, Domino's Pizza and more.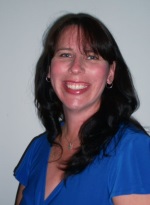 Amanda Evans-Lara
Food Safety Compliance Specialist, HACCP Mentor
HACCP Mentor is a food safety compliance and education consultancy serving food businesses worldwide. The business was founded with one simple objective – to make food compliance easy. We do this by helping to educate food handlers, food businesses and the food industry in food safety and food quality compliance requirements. Principle food safety consultant and Compliance Specialist, Amanda Evans-Lara, has over 25 years experience working with Australian and International food businesses. A strong platform of skill and knowledge has been built after initially working for 7 years as a Food Inspector for the NSW government and for the past 20 years, as a food safety auditor, educator and compliance consultant. With food compliance, food labelling and education a specialty, assistance is provided to food manufacturers to keep up-to-date with legal and business requirements along with mentoring other food safety professionals through the www.haccpmentor.com online platform.
Food Safety Live Sponsors
FSL 2020 Recording