Featured Implementation Packages

2
Managing the risks of COVID-19 in the Food Industry
Apr 01 2020 12:45 PM |
Simon
Coronavirus
COVID-19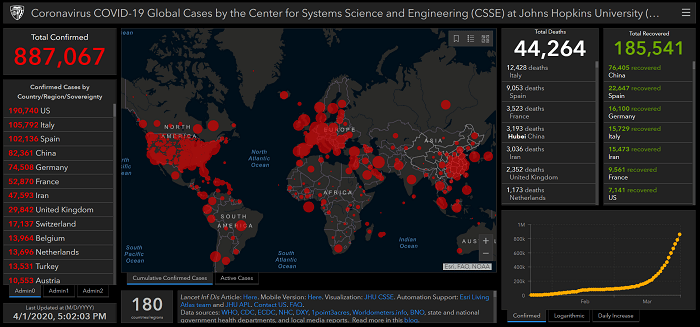 In response all countries and governments issued recommendations on how people should behave in the crisis. Recommendations are based on announcements of bodies such as WHO, CDC and FDA, depending on which country you are in, but in general include:
recommendation for self-isolation and avoidance of contact with other people – social distancing
regular and thorough hand washing
avoidance of touching eyes, nose and mouth
practice of respiratory hygiene (covering your mouth and nose with your bent elbow or tissue when you cough or sneeze)
seeking medical help early in case of fever, cough and difficult breathing
Depending on the severity of the situation some countries started with additional measures such as restrictions of public meetings and events while companies started with their own specific regulations and restrictions.
All these actions created major panic among people. Many companies had to cease trading and lay off staff others where possible where allowing staff to work from home and this additionally influenced on business and further will influence on the world economy. The exception being toilet paper producers who could not have foreseen that the pandemic would cause an increase in demand and sales. Other industries that are under real pressure are producers of cleaning and disinfection agents, providers of medical services and food producers including logistics and transport.
Food producers are stretched in this crisis to the maximum dealing with the constant fight of providing food for the market and on the other hand protecting their employees from disease. What comes with this constant fight is maintaining necessary supplies of raw materials, packaging materials and cleaning and disinfection agents.
All of this along with the responsibility to maintain food safety on a high level puts enormous pressure on the food industry and their employees.
That said, the food safety systems, procedures and rules inherent in most modern food businesses have made the food industry more prepared for and resilient to the crisis and since the pandemic developed, these rules have become even stricter and more respected within industry.
From the inputs provided by industry interviews, remote audits, conversation with the experts and webinars held, we have collected and prepared several steps that could help the food industry cope with the COVID-19 pandemic.
Before the implementation of any steps, we need to understand the virus, we need to understand the origin and how it spreads. Centres for Disease Control and Prevention – CDC explained these topics here Coronavirus disease (COVID-19) frequently asked questions.
What is Coronavirus?
Coronavirus disease 2019 (COVID-19) is a respiratory illness that can spread from person to person. The virus that causes COVID-19 is a novel coronavirus that was first identified during an investigation into an outbreak in Wuhan, China.
Transmission
The virus is thought to spread mainly from person to person. Between people who are in close contact with one another (within about 6 feet / 2m). Through respiratory droplets produced when an infected person coughs or sneezes. These droplets can land in the mouths or noses of people who are nearby or possibly be inhaled into the lungs It may be possible that a person can get COVID-19 by touching a surface or object that has the virus on it and then touching their own mouth, nose, or possibly their eyes, but this is not thought to be the main way the virus spreads. Till know it is known that incubation period, period before the first symptoms is from 2-14 and even up to 28 days.
Symptoms
Patients with COVID-19 have had mild to severe respiratory illness with symptoms of fever, cough and shortness of breath. In some cases, infected individuals get diarrhoea and the stool samples have the virus present. Thus, there is possibly a faecal-oral transmission route. Keep in mind that the virus will infect a person if it comes into contact with nose, eyes or mouth.
COVID-19 Prevention and Recovery in the Food Industry
We have analysed existing food safety systems and have defined 4 steps of prevention and 1 step of recovery for the food industry response to the COVID-19 pandemic.
Historically we have performed hazard analysis focusing on microbiological hazards that can influence our product safety. The main reason for this analysis was to identify which microorganisms can cause food spoilage and to establish preventive steps or control process steps we can implement. In the case of coronavirus all inputs show that it is not transferred by the food:
CDC – "Currently there is no evidence to support transmission of COVID-19 associated with food. Before preparing or eating food it is important to always wash your hands with soap and water for 20 seconds for general food safety. Throughout the day wash your hands after blowing your nose, coughing or sneezing, or going to the bathroom. It may be possible that a person can get COVID-19 by touching a surface or object that has the virus on it and then touching their own mouth, nose, or possibly their eyes, but this is not thought to be the main way the virus spreads. In general, because of poor survivability of these coronaviruses on surfaces, there is likely very low risk of spread from food products or packaging that are shipped over a period of days or weeks at ambient, refrigerated, or frozen temperatures.'' (Page last reviewed: March 28, 2020)
EFSA – EFSA's chief scientist, Marta Hugas, said: "Experiences from previous outbreaks of related coronaviruses, such as severe acute respiratory syndrome coronavirus (SARS-CoV) and Middle East respiratory syndrome coronavirus (MERS-CoV), show that transmission through food consumption did not occur. At the moment, there is no evidence to suggest that coronavirus is any different in this respect." (Page published: March 9, 2020)
Although prerequisite programmes such as employee and visitor hygiene behaviour, cleaning and disinfection, prevention of cross contamination, for prevention of food contamination are already well established these now need to be adjusted for the prevention of virus spreading among employees and potentially consumers.
Prevention Step 1 - Procedures for employees
Through the existing food safety management system and prerequisite programs, the food industry has developed procedures for employee's hygiene, health and hygienic behaviour. These procedures are focused primarily on preventing microbiological cross contamination of food by dirty hands or from sick employees. Still, in the case of coronavirus things are slightly different and our first step would be to review existing company procedures. This would cover several actions:
An announcement to employees about the current situation and decisions made by the company. These decisions can include social distancing such as working from home, change of shifts and empowering employees to stay at home in case of symptoms. This announcement should be based on WHO and government recommendations.
Define additional controls for employees. These can include checks of physical condition of employees on entrance gates (e.g. measurement of temperature with non-contactless thermometers). Disinfection of hands and shoes can also be installed on the entrance gates. Additional rules are given in step 4 of prevention of cross contamination.
For companies with many employees it would be useful to choose several employees from the production area that could be responsible to visually track other employees for any symptoms. These employees could also be the ones that control proper hand washing and disinfection of employees before entrance to production area.
Recommendation is to implement health questionnaire for employees. This should be filled in every day before entrance into the facility. This questionnaire serves to question activities of the employees in the previous 2 days and to make awareness about existing pandemic. Some of the questions that could be included (answered with Yes/No, in case that any question is answered with "Yes" the employee is returned home):

Have you been in contact with anyone who has suspected or contracted coronavirus in the last two days?
Do you feel any of the following symptoms (fever, cough, difficult breathing or diarrhoea)?
Have you travelled in the previous 2 days to any of the countries or regions known to be affected with the coronavirus?

Since some of the rules for behaviour in production are changed and rules for hand washing becomes stricter additional training for employees is needed for these topics. It would be good that this training includes all employees from the company so that circle of awareness is made.
The company should review the existing hand washing 20 second rule and agents used for hand washing. Recommendation is to contact the suppliers of cleaning and disinfection agent for hands and to get more valuable information on what would be best for use in the time of coronavirus. Think also about prolonging of the 20 second. rule to 30-40 second. rule.
Perform an analysis for the use of additional protective equipment like face masks and hygienic gloves. Some of the companies interviewed have implemented the obligatory wearing of face masks and hygienic gloves for all employees in production area. Also, they follow rules of changing.
Where gloves are used, implement the steps of hand disinfection before putting on the gloves and after. This should include the steps for putting on and removing gloves and additional training of employees.
According to some recommendations plain surgical three-layer masks can be used. They should be changed every 4 hours at minimum.
Regarding work uniforms, they should be changed and washed daily at a temperature of minimum 90°C, for a minimum of 30 minutes and with chlorine-based detergents. If washing is performed by an external laundry contact them and review the existing washing process.
Some of these rules seems strict, but it will make awareness among employees and it will help the company in protecting their employees. Recommendation is to download
Handbook of COVID-19 prevention and treatment
. The handbook is primarily intended for medical service but there are some good practices that can be transferred and used in the food industry. The company can always perform risk assessment to decide which of the mentioned rules to implement and use.
Prevention Step 2 - Procedures for visitors
The best recommendation is to stop all visitors until the end of the pandemic situation. Any visitor to your facility can be a potential threat for spreading the virus. Still, business must continue and there are cases where you will need to receive a visitor. Maybe a customer or for maintenance of equipment, pest control or even an auditor. This would cover several actions:
- Review the existing procedures for visitor's hygiene, health and behaviour during the visit. Adjust the procedures according to the existing situation to prevent virus spreading.
- Procedure must fully include entrance control as for employees (e.g. temperature measuring, hand and shoes disinfection on gates entrance).
- Visitors must fill in the health questionnaire before entering the facility. Adjust the questionnaire according to the existing situation. You can include the questions as mentioned in Prevention Step 1.
- Recommendation is to perform a short training for visitors about hygienic and behaviour rules before entering production. Here you would need to include additional rules such as social distancing, rules for hand hygiene, proper steps for putting on and removing gloves etc.
- Visitors must wear protective equipment for one use (protective face mask, hygienic gloves, hair net cover, protective uniform and protective shoes cover). After the visit all protective equipment is removed to waste, no re-use is allowed.
- Before entering the facility hand washing with respected rule of at least 30 seconds. washing and disinfection. Disinfection before putting on and removing gloves.
- In the time of pandemic, under visitors we consider all people entering the production area (external and internal). Internal visitors would be the employees from the company that do not work in the production area (for example purchasing department, sales department, truck drivers etc.).
Prevention Step 3 - Procedures for sanitation
One of the most important prerequisite programmes is cleaning and disinfection and this is already implemented in the food industry. Additional action to be considered by the company should be to review the whole sanitation process and to decide if it is adequate during the coronavirus pandemic. This would cover several actions:
Review of the sanitation procedures, cleaning and disinfection plans including steps and intervals. In some cases, it may need a slight change of plans with increased frequency of cleaning and inclusion of more areas in cleaning. Consider areas used by employees such as toilets, locker rooms and lunch areas.
All surfaces that come in contact with employees and with food and packaging should be reviewed for cleaning activities with the walk through.
Sanitation activities can also be widened to surrounding area including proper sanitation of transport roads and walking paths.
It would be useful to contact suppliers of cleaning and disinfection agent for more information on agents that should be used in this time of the coronavirus pandemic. Current data indicates that the virus can be destroyed with bleach and hydrogen peroxide.
Perform additional training for employees about changed procedures for cleaning and proper use if new agents are introduced. Here also consider when external cleaning services are used; their employees in this case are considered as visitors.
Recommendation is to review the verification of cleaning activities. Existing verification such as ATP or other kind of swabs can be considered as adequate to verify the cleaning activities.
Prevention Step 4 - Prevention of cross contamination
As previously mentioned, this step is more focused on preventing employees from becoming contaminated with the virus rather than the food. We should also consider cross contamination of packaging of food, packaging as a material and packaging of finished product. Why?
Because there are some inputs that coronavirus can live on surfaces for several days – "according to a recent study published in the New England Journal of Medicine, SARS-CoV-2, the virus that causes COVID-19, can live in the air and on surfaces between several hours and several days. The study found that the virus is viable for up to 72 hours on plastics, 48 hours on stainless steel, 24 hours on cardboard, and 4 hours on copper. It is also detectable in the air for three hours" (Covid-19 Information and resources for John Hopkins University).
What is also mentioned here – "Machamer: What's getting a lot of press and is presented out of context is that the virus can last on plastic for 72 hours—which sounds really scary. But what's more important is the amount of the virus that remains. It's less than 0.1% of the starting virus material. Infection is theoretically possible but unlikely at the levels remaining after a few days. People need to know this."
According to this several actions in food production can be implemented:
Social distancing for employees would include work from home for employees that do not necessarily need to be in the office. For employees in the production area, this would include protection by practicing hygienic behaviour rules prescribed by company. In the case of symptoms employees should be empowered to stay at home.
Respecting the rule of 6 feet/ 2metre distance – on entrance gates, in locker rooms (depending on area size, no more than 5 employees at the same time in the locker room for example), in social areas (breaks made several times during the day with split number of employees in the shift, respect the distance rule in canteen). Some companies even implemented that employees comes with their own car to work, and that lunch breaks are made in their cars. Here also take into consideration separated smoking areas.
In some cases, movement paths for employees will need to be changed so that there is no mixing of employees from different areas and on the change of shifts. Here also take into consideration socialising of employees on parking lots at the change of shifts. At least make some additional training and information about the risks.
Regarding packaging materials that are coming from suppliers. Several industries have already implemented a rule that these materials must stay in a separate storage area for at least 72 hours before they enter the production area. Other companies started additional disinfection for returnable packaging such as plastic crates or barrels, and there is even a case of one water filling company that stopped filling returnable barrels of 15 litres because they analysed and considered that even with the additional disinfection the risk were too high.
For finished products delivered to the market, we already found that coronavirus is not a food borne disease and that it cannot be transferred through food. In case that packaging is contaminated, it is theoretically possible, but unlikely that it will happen. Most products are transported and stored for some time, and that time can be considered as enough to lower the risk of possible contamination of consumers by packaging.
Prevention of cross contamination will depend of the type of industry and type of products, but each company needs to perform risk analysis in this case and implement all necessary steps of prevention.
One Step of Recovery - Procedure for Crisis and Business Continuity
As with any other crisis, one day, hopefully soon this coronavirus pandemic will be over. Financial and market experts say that it will influence the economic situation of companies, and the whole world. Rough estimations are the situation will last for at least 6 months and the effects for about 18 months. We hope that food production companies have already made some risk analysis for continuity of business during the crisis and after it is over. We present some general actions that companies can implement, but they will highly dependent on the characteristics of individual companies:
Review the crisis procedures and develop preventive actions. Some inputs can be found in the 4 steps of prevention as a food industry response to COVID-19.
Develop a prevention plan including all internal aspects such as employees, sanitation, cross contamination etc.
For risk analysis you can use classic FMEA (free templates can be found on the internet, or there is available IFSQN training for risk analysis models). Risk analysis should include all internal and external factors. Internal – employees, top management, owners, equipment, critical process etc. External – suppliers, government restrictions, customers, longer financial effects etc.
Develop a Business Continuity Plan (BCP) and here really think about aspects such as, what will happen if large numbers of employees are sick and cannot work, what if suppliers stop production, what if borders are closed for long periods and there is no import or export. Contact your suppliers and customers and ask them for their BCP.
We hope that with the implementation of the 4 preventive steps and 1 recovery we helped you to fight in this crisis time.
IFSQN understands that food production with all their employees is one of the most valuable soldiers in these times and we thank you for that! We thank you for being brave continuing to work and for delivering to all consumers safe food.
Please feel free to share your comments on this article and the specific measures you have taken in your business.
In addition we have set up a dedicated Coronavirus (COVID-19) Support and Discussion forum for members.
https://www.ifsqn.co...and-discussion/
Author Biography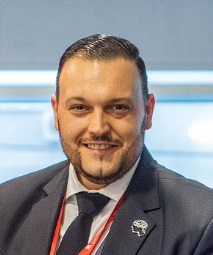 Vladimir Surčinski, Food Safety Expert, Auditor and Trainer
Food Safety expert with more than 10 years in food safety topics and implementation, training and auditing business. Food safety standards are my focus, still strongly included in standards for quality, environmental protection and health and safety. Currently on position of project manager for certification body of Quality Austria were i am also accredited auditor and trainer with more than 500 audits performed in different industries and more than 1000 persons trained. I have a vision of finding a new ways to analyse risks in food safety and defining of methods that will be used in industries cross the world. My strategy is to develop and research new topics in food safety, presenting them through the webinars, training's, forums, blogging and publications.
Please also check a recent video conducted by Vladimir Surčinski and IFSQN.
Article: Managing the risks of COVID-19 in the Food Industry