Webinar Description
Because one of the most valuable skills of engineers is problem solving some academics have proposed an engineering approach to food safety. The initial idea was to assist manufacturers and safety practitioners in facilitating the solving of problems related to predicting hazard activity, design and implementation of contaminant detection methods or the design and evaluation of new products or processing/packaging technologies. The objective of this webinar is to review some of the advances made in this field, the seminar will focus in reviewing advances in some of the topics studied in food engineering programs and discussed in professional communities.
Cost of Attendance: Free
Webinar Presenter
Speaker Bio:
Oscar Rodriguez Gonzalez training includes Lean Six Sigma Black Belt, Professional Agrologist, Certified Food Scientist, Certified Sustainability Professional, PhD in Food Science (University of Guelph) and MSc in Biological and Agricultural Engineering (Texas A&M University). His recent projects include participating in IFSQN Food Safety Live 2015, a series of presentations for the Food Processing Suppliers Association (FPSA) in the United States and Mexico, a series of presentations for Netzealous Compliance4all and MetricStream ComplianceOnline, performing Food Safety Audits by contract, assisting in the implementation and improvement of SQF systems and a series of studies in the usage of performance management metrics.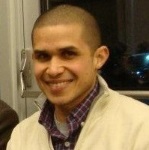 Oscar Rodriguez-Gonzalez
PhD, LSSBB, PAg, CFS, CSP
Rodriguez-Gonzalez Services
About Food Safety Fridays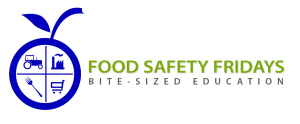 Food Safety Fridays is the FREE educational webinar program brought to you by the IFSQN. Check out the Upcoming Webinars and visit the Sponsor Offers for the latest free giveaways.