Webinar Description
In this webinar we will learn how 'mutually beneficial supplier relationships' can be fostered to assure food safety. Most organizations need to purchase materials for the smooth functioning of their processes. One of the principles of quality management is 'mutually beneficial supplier relationships'. This means that the purchaser and the supplier should have a relationship whereby value is created for both parties. To ensure value on his side, the purchaser has to ensure that he has suitable methods for selecting suppliers, monitoring their performance, ensuring purchasing information to the supplier is adequate, and verifying that supplied materials meet requirements. Having the wrong supplier will most likely result in problems for the purchaser in satisfying his customer's needs.
Cost of Attendance: Free
Webinar Presenter
Speaker Bio:
Elizabeth Strydom holds a BSc (Honours) degree in Applied Biology and Biochemistry, and a Diploma in Management. She worked for the Standards Association of Zimbabwe (Zimbabwe's national standards body), first as a Chemical and Microbiology laboratory technician and then as a Product Certification Chief Inspector and ISO 9001 Systems Auditor. She is currently consulting for Food Hygiene, ISO 9001 and ISO/IEC 17025 management systems. In 2013, she was awarded First Prize in the IFAN Paper Writing Competition for a paper entitled "The Role of Standards in Reviving Zimbabwe's Economy". IFAN is the International Federation of Standards Users, based in Switzerland.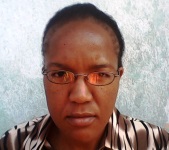 Elizabeth Strydom
Management Consultant
Snap Tactix Consulting (Pvt) Ltd
About Food Safety Fridays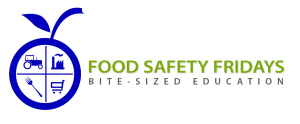 Food Safety Fridays is the FREE educational webinar program brought to you by the IFSQN. Check out the Upcoming Webinars and visit the Sponsor Offers for the latest free giveaways.