Webinar Description
The food industry is expected to deliver food to the public that is free from any amount of Salmonella spp. or Listeria Monocytogenes bacteria. Considering the fact that these pathogens are naturally found in the environment and are potentially present in all raw animal or plant agricultural produce, this expectation can seem impossible to meet. Based on recent outbreaks and subsequent recalls it is clear that applying HACCP alone is not sufficient for meeting this challenge. In this webinar we will present a comprehensive approach including identifying and controlling relevant CCPs while managing those PRPs which are critical in preventing post-lethal recontamination. We will also discuss the value of sampling products and the environment for presence of pathogenic enteric bacteria.
Cost of Attendance: $Free
Webinar Presenter
Speaker Bio:
B.Sc. Biology: Israel Institute of Technology - 1989. D.V.M.: Hebrew University - 1993. 1993-2002 - Unilever Israel - company veterinarian and Safety, Health, Environment & QA Manager. 2002-2005 - Standards Institution of Israel - head of the Food Sector and senior educator. Lead auditor for numerous international standards. 2005-Present -Sher Consulting and Training – Co-owner and Director of Training. 1994-present – Senior lecturer at the Koret School of Veterinary Medicine. Dr. Rosenblatt has extensive lecturing experience in numerous conferences and workshops on food and petfood safety and quality management. He is regularly invited to lecture in different countries. Member of the International Association for Food Protection.
David Rosenblatt
Director of Training and Veterinary Consultant
Sher Consulting and Training
About Food Safety Fridays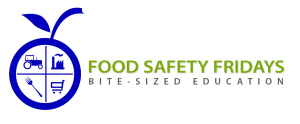 Food Safety Fridays is the FREE educational webinar program brought to you by the IFSQN. Check out the Upcoming Webinars and visit the Sponsor Offers for the latest free giveaways.