Webinar Description
During this session we will discuss the cyber security threats affecting the food and beverage industry and what can be done to mitigate the risks.
Topics include:
- Review of cases in the F&B industry.
- What could go wrong? Examples applicable to Food Manufacturing and Food Retail.
- The paradigm of Cybersecurity: itu2019s not only about the firewalls, IT systems, etc u2013 itu2019s also about the people, the processes and much more!
- How companies can protect themselves.
Register for Free:
https://events.genndi.com/replay/169105139238437171/d98d6784df/0/0
Webinar Presenter
Speaker Bio:
Craig is a Cyber Security specialist with over thirty years of experience in the IT field, working in food production, healthcare, legal, construction, casino gaming and other industries.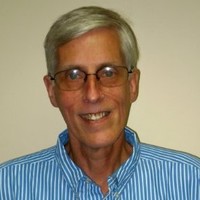 Craig Reeds
Cyber Security Consultant and NERC CIP Compliance
DNV GL - Digital Solutions
About Commercial Webinars
###