Webinar Description
What makes a successful food safety professional? Many will say 'technical competence' as a minimum but what about other complimentary skills and personal attributes? The challenge for food safety professionals today is maintaining not only the technical competence from their initial studies, but to actively improve and enhance the 'not-so-obvious' skills and attributes over the span of their career.
Join us in this presentation as we demonstrate how committing to a path of ongoing learning and professional development contributes to career success.
Find out how to identify your current gaps, recognise the value of personal improvement and implement a career plan to help you become the ultimate food safety professional. The session will also provide tools and takeaways to help participants succeed regardless of their current role, or their food safety, quality or compliance responsibilities.
Learning Objectives
By the conclusion of this session, participants will be able to:
• Identify GAPs in their current knowledge, skills and personal attributes
• Recognise the value of continuing professional development outside of technical competence
• Start to map a career plan to become the ultimate food safety professional
Cost of Attendance: $Free
Webinar Presenter
Speaker Bio:
Amanda Evans-Lara is a Food Safety Compliance Specialist with over 25 years' experience working with local and International food businesses. Starting her professional life as a government food inspector, Amanda has built upon this solid foundation to design, develop and implement food safety compliance initiatives to promote a safer food supply for consumers.

Amanda works as a food compliance auditor and training facilitator and continues a close relationship with the food industry through her business consultancy services. With food labelling and education a specialty, Amanda assists food manufacturers world-wide keep up-to-date with legal and business requirements through her International HACCP Mentor Program.

A strong commitment to food safety and business improvement has also seen Amanda develop and implement easy business tools to assist with food compliance. To review a full list of Amanda's credentials, please visit www.haccpmentor.com.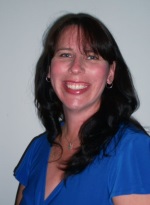 Amanda Evans-Lara
Food Safety Compliance Specialist
HACCP Mentor
About Food Safety Fridays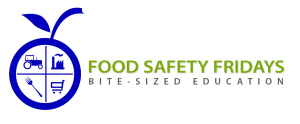 Food Safety Fridays is the FREE educational webinar program brought to you by the IFSQN. Check out the Upcoming Webinars and visit the Sponsor Offers for the latest free giveaways.