Webinar Description
How to make food safety training fun and effective? Let's start by replacing the term "training" with the term "learning". Employees aren't circus elephants nor marathon runners. They don't need to be trained. They need to be taught and educated. Their competence is a strategic asset, without which food companies along the value chain are jeopardizing consumers health and wellbeing.
In this Webinar we will share valuable ideas on how to make the learning experience in food establishments enjoyable, memorable and effective for our employees.
Cost of Attendance: $Free
Webinar Presenter
Speaker Bio:
B.Sc. Biology: Israel Institute of Technology - 1989. D.V.M.: Hebrew University - 1993. 1993-2002 - Unilever Israel - company veterinarian and Safety, Health, Environment & QA Manager. 2002-2005 - Standards Institution of Israel - head of the Food Sector and senior educator. Lead auditor for numerous international standards. 2005-Present -Sher Consulting and Training – Co-owner and Director of Training. 1994-present – Senior lecturer at the Koret School of Veterinary Medicine. Dr. Rosenblatt has extensive lecturing experience in numerous conferences and workshops on food and petfood safety and quality management. He is regularly invited to lecture in different countries. Member of the International Association for Food Protection.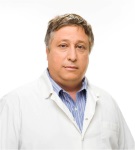 Dr. David Rosenblatt
Training Specialist
Sher Consulting and Training
About Food Safety Fridays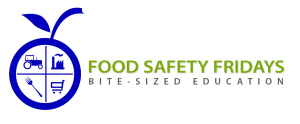 Food Safety Fridays is the FREE educational webinar program brought to you by the IFSQN. Check out the Upcoming Webinars and visit the Sponsor Offers for the latest free giveaways.