Webinar Description
This course will define Integrated Pest Management (IPM) and provide a practical approach on how to effectively manage pests in your facility. Learn the importance of pest biology and behaviors, as well as, the roles of the pest management professionals, facility staff, and third parties in the effective implementation of an IPM program. Learn how to identify common pests and understand the environmental conditions which support their existence. Discover how to apply IPM strategies, how to avoid, and how to overcome some of the common IPM pitfalls.
Cost of Attendance: $Free
Webinar Presenter
Speaker Bio:
Jesse Leal is a Food Safety Professional for AIB International. He has held this position since 2017, with his focus on teaching private and public seminars on Food Safety, Food Regulations, and FSMA. Prior to his current position, Jesse served as AIB's Global Quality Manager of Training. He held this position from 2014-2016. He is located in the Phoenix area.



Prior to coming to AIB, Jesse worked at Frito-Lay and Mission Foods for a combined 10 years in various positions. He joined AIB in 1996 as a food safety auditor, and later became a food defense specialist, conducting more than 1,700 food safety audits related to GMPs, agricultural practices, food defense, and FSMA in 11 countries and for some of the largest multinational food manufacturers. Jesse has also served as a consultant to help El Salvador implement their country's Good Agricultural Practices and has authored several trade press articles.



Currently Jesse travels globally providing food safety training in both English and Spanish for AIB employees, as well as food industry audiences. He leads public and private training for employees at all career levels. In addition to his core duties, Jesse has written articles on Food Defense for Q.A. Magazine and is a member of the Food Protection committee for the International Association of Operative Millers.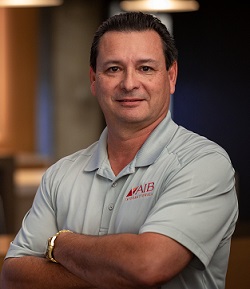 Jesse Leal
Food Safety Professional
AIB International
About Food Safety Fridays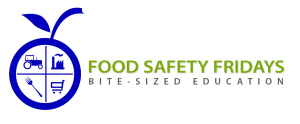 Food Safety Fridays is the FREE educational webinar program brought to you by the IFSQN. Check out the Upcoming Webinars and visit the Sponsor Offers for the latest free giveaways.