Webinar Description
This course will define Integrated Pest Management (IPM) and provide a practical approach on how to effectively manage pests in your facility. Learn the importance of pest biology and behaviors, as well as, the roles of the pest management professionals, facility staff, and third parties in the effective implementation of an IPM program. Learn how to identify common pests and understand the environmental conditions which support their existence. Discover how to apply IPM strategies, how to avoid, and how to overcome some of the common IPM pitfalls.
Cost of Attendance: $Free
Webinar Presenter
Speaker Bio:
Anthony Raschke, QA Director of Food Safety Services in EAA, is responsible for quality delivery of AIB International's Food Safety Services within the Europe, Africa, and Asia region.

Anthony joined AIB International in 1998 as a food inspector, trainer, and auditor. He conducts GMP inspections, BRC, HACCP, and Quality Management System audits. He is approved by the International HACCP Alliance as a Lead HACCP instructor.

Anthony presented HACCP to the South African Bureau of Standards, a statutory body on national standards; and common pest issues in food facilities to the Singapore Pest Management Association and Integrated Pest Management in Indonesia. He also was a key note speaker at the Rentokil Pest and Total Hygiene Conference in Kuala Lumpur, Malaysia in 2018. He previously led a 1-day workshop on IPM to FAOPMA in Chiang Mai, Thailand in 2017 and was a key note speaker on Food Safety Culture at the Almarai-AIB conference in Riyadh, Saudi Arabia.

Anthony's passion for bringing knowledge to the industry is achieved through strategies and plans in training, education, audits, and inspections. He understands that evolving circumstances requires flexibility and he leads his team in understanding and meeting the ever-changing needs of the food industry.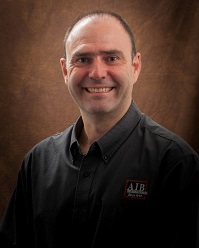 Anthony Raschke
QA Director of Food Safety Services in Europe, Africa, and Asia
AIB International
About Food Safety Fridays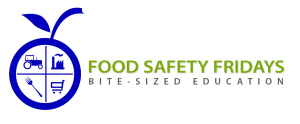 Food Safety Fridays is the FREE educational webinar program brought to you by the IFSQN. Check out the Upcoming Webinars and visit the Sponsor Offers for the latest free giveaways.