Webinar Description
Driven by global regulations, the pharma industry is implementing serialization to ensure patient safety. The food and beverage industry can also use serialization to protect consumers, brands and supply chain distributors by securing its supply chain. Serialization offers greater visibility to manufacturers, supply chain partners and consumers to track and trace products for authentication, supply chain logistics and food safety initiatives. In this presentation we will discuss lessons learned and success in implementing serialization in the pharma industry and how they can be applied in the food and beverage industries.
Cost of Attendance: $Free
Webinar Presenter
Speaker Bio:
Janice Wortham is a Market Manager-Americas at Mettler-Toledo PCE. She is responsible for business development of PCE Track & Trace Solutions in North & South America. Her responsibilities include supporting new and existing customers to design and recommend the packaging line & site technology solutions required for US & global regulations and corporate initiatives for traceability including the use of serialization technology.

Since 2005, Janice has been following regional and country specific regulations and manufacturer and brand initiatives for track & trace requirements. She has worked closely with serialization teams at pharmaceutical manufacturers and contract packagers in the US and globally to design packaging technology solutions for managing serialization, pedigree, traceability and authentication. In her role as a liaison between vendors and end-users, she has contributed to the successful design of packaging technology products and integrated solutions that meet individual business needs for supply chain traceability and authentication as well as regulatory compliance on a global level.

Janice holds an M.B.A. with a focus in International Business at the University of Maryland.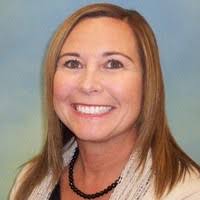 Janice Wortham
Market Manager-Americas
Mettler-Toledo PCE
About Food Safety Fridays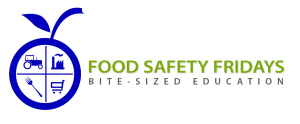 Food Safety Fridays is the FREE educational webinar program brought to you by the IFSQN. Check out the Upcoming Webinars and visit the Sponsor Offers for the latest free giveaways.