Webinar Description
The FDA expects that a company will make every effort to remove unsafe food from the marketplace in the shortest time possible. The completion of a successful recall requires disciplined execution using reliable information on the raw materials, distribution and retail contacts. The time to test your recall/traceability capability is not during a real recall. Has your recall and traceability program proven to be effective? Does it include all the FDA regulatory inputs such as reporting requirements, regional contacts, use of guidance documents, recommended forms and reporting contacts with the FDA and/or state agencies? These are fundamental requirements that require a gap analysis to demonstrate that an organization is prepared, personnel are trained, responsibilities are defined and that alternates can complete required actions in the absence of key personnel. A thorough review of your recall/traceability program and your ability to remove product efficiently from the marketplace will provide internal and external confidence that regulatory requirements will be met, and that legal risk has been effectively reduced.
Cost of Attendance: $Free
Webinar Presenter
Speaker Bio:
Leonard Steed serves as HACCP Manager for AIB International Food Safety Services and has held this position since January 2019. Previously, Len served as the Global Innovation Manager for AIB International from 2014, with primary duties for identifying and developing new products and services for regulatory compliance in food safety and quality management systems.

Len was head of AIB International's GFSI Certification Services, and head of HACCP Accreditation and Specialty Audits. With 40 years of experience with AIB International, Len has performed numerous GMP, HACCP, food safety management and quality systems audits, while also providing training in primary production, meat processing, dairy, milling, baking, seafood, processed foods, animal food, confectionery and packaging material.

Len maintains certifications for the American Society for Quality (ASQ) auditor for quality systems (CQA), HACCP (CHA), ISO-9000/FSSC-22000 Lead Auditor and maintained Lead Instructor credentials for the HACCP Alliance, Food Safety Preventive Control Alliance for Human Food, Foreign Supplier Verification Program and AIB International Food Defense.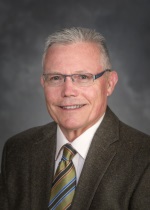 Leonard L. Steed
HACCP Manager
AIB International
About Food Safety Fridays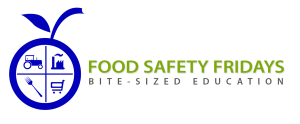 Food Safety Fridays is the FREE educational webinar program brought to you by IFSQN.
Check out the Upcoming Webinars and visit the Sponsor Offers for the latest free giveaways.