Webinar Description
The FSSC Foundation published version 5 of their standard in May 2019. This new version of the scheme has been issued to primarily include the new ISO22000:2018 as well as to simplify and clarify some points from the previous version. A key change with the new ISO 22000:2018 scheme is the inclusion of 2 Plan-Do-Check-Act (PDCA) cycles within the FSSC 22000 scheme. This presentation will look at how these 2 PDCA Cycles are involved in looking at the organizational risk and operational risk in both a positive and negative manner.
Cost of Attendance: $Free
Webinar Presenter
Speaker Bio:
Jennifer McCreary has over 30 years of experience in food manufacturing, food safety and auditing and is currently Technical Manager, Training & Education Services with NSF International based in Guelph, Canada. She is a BRC Approved Training Provider for BRC Food Safety Version 7 and Agents and Brokers and a registered trainer with SQFI for the Implementing SQF Systems and Advanced SQF Practitioner courses as well as a Lead Instructor for the FSPCA Preventive Controls for Human Food course. In addition, Jennifer is an experienced trainer on all aspects of food safety and quality and is trained as an ASQ Certified HACCP Auditor, ISO 22000 Lead Auditor and a lead instructor for HACCP courses with the International HACCP Alliance. As Technical Manager of Training & Education Services at NSF International, Jennifer tailors and delivers courses in Employee Hygiene and Food Safety, GMP and Prerequisite Programs, Allergen Management, CCP Training, Quality Assurance, Food Safety Training for Managers and Supervisors, Sanitation, Pest Control and Supply Chain Management. Jennifer joined NSF after working in the baking and dairy industries. She holds a Bachelor of Science in Microbiology from the University of Guelph. Her microbiological background plays an important role toward understanding key control points in food manufacturing that may impact food safety and quality systems.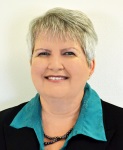 Jennifer McCreary
Technical Manager, Training and Education Services
NSF International
About Food Safety Fridays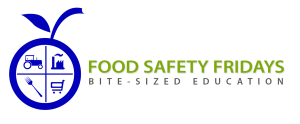 Food Safety Fridays is the FREE educational webinar program brought to you by IFSQN.
Check out the Upcoming Webinars and visit the Sponsor Offers for the latest free giveaways.