Webinar Description
Validation of control measures is a core requirement of the Current Good Manufacturing Practices, Hazard Analysis and Risk-Based Preventive Controls for Human Food (PC Rule, 21 CFR117 Subpart C) under the Food Safety Modernization Act (FSMA). However, in many applications the concept of validation as required by the PC Rule remains unclear and presents a serious challenge the food industry in its efforts to comply with the new regulations. This is particularly evident as it pertains to the validation of "kill-steps" intended to prevent or mitigate microbiological hazards. While validation of thermal processes such as pasteurization of milk products (under the Pasteurized Milk Ordinance) or canned, low-acid, shelf-stable products (under 21 CFR 113) enjoy the benefit of well-established validation protocols, other products/processes such as those involving low-moisture foods (e.g., dry pet foods, dry pasta, tree nuts, baked goods, etc.) often receive thermal processes which have not been fully validated but are claimed as "kill-steps" in existing HACCP programs.
This presentation aims to provide a clear definition of the concept of validation, distinguish it from the closely related requirement for verification and illustrate strategies to complete this regulatory requirement. Emphasis will be given to the interventions aimed to achieve the required reduction of microbial pathogens in relation to low-moisture products, acidified foods and novel technologies such as high pressure pasteurization.
Cost of Attendance: $Free
Webinar Presenter
Speaker Bio:
Wilfredo Ocasio serves as Senior Director, Food Safety Research, for Eurofins Advanced Microbiology. He holds a Bachelor's and Master's Degrees in Dairy and Food Science from Kansas State University and a Doctorate's degree in Food Microbiology from the University of Illinois. His professional career includes 30 years of experience in food safety research, validation of food processing and packaging equipment, HACCP program development and CGMP's compliance.



In his current position, Ocasio implements food safety strategies, serves as a consultant and establishes research priorities for an industry leading team of scientists and engineers dedicated to research in the areas of food processing and microbiology.



Ocasio currently sits on the Executive Advisory Board for the Institute of Food Safety and Health, a branch of the Illinois Institute of Technology, Chairs the Acidified Foods and Beverage Professional Development Group of the International Association for Food Protection and serves as Proxy in the Board of Advisors for the Center for Food Safety of the University of Georgia. He was recently appointed to serve in the Technical Expert Review Panel (TERP) of the Almond Board of California. He previously served two terms as a member of the National Advisory Committee on Microbiological Criteria for Foods which provides scientific advice and recommendations to the United States Secretary of Agriculture and the Secretary of Health and Human Services (HHS).



Ocasio was the 2014 winner of the Darsh Wasan Food Safety Award sponsored by the Institute of Food Safety and Health for exemplary contributions to food safety in the realms of government, academia and industry.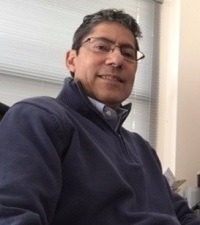 Wilfredo Ocasio
Senior Director, Food Safety Research
Eurofins Advanced Microbiology
About Food Safety Fridays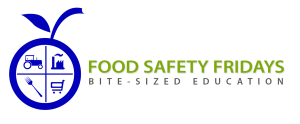 Food Safety Fridays is the FREE educational webinar program brought to you by IFSQN.
Check out the Upcoming Webinars and visit the Sponsor Offers for the latest free giveaways.