Webinar Description
In 2008 one single event in one small plant led to one of the largest food safety recalls in history, killing nine people and affecting the health of hundreds. This incident, known as the PCA Salmonella scandal, was a wakeup call for food manufacturers across the Globe. Once again, a relatively small supplier with a certified food safety management system, had caused mindboggling damage. Following this event and others, buyers and regulatory agencies have revised their attitude towards ensuring food safety throughout the food chain. The PCA scandal was a major trigger in initiating legislation of the Food Safety Modernization Act (FSMA) in the US, which requires us to rely less on HACCP and more on HARPC, where the CCPs (critical control points) are now part of a larger plan which includes RPCs (risk preventive controls). One of the most important RPCs in the Rule, and in many other current Food Safety Management schemes, is robust, risk based supplier control.
In this webinar, we will receive a toolbox for managing supplier risk and learn how to use these tools based on hazard analysis of purchased goods. We will touch on third party certification schemes, performing second party supplier audits, designing acceptance criteria and more.
Cost of Attendance: $Free
Webinar Presenter
Speaker Bio:
David Rosenblatt, D.V.M. has close to 30 years of experience in food safety management and public health. He worked as Food Quality and Safety Manager at Unilever for nine years and spent four years as Senior Food Safety Auditor at lead trainer the Standards Institution of Israel. Since 2006 he has been Director of Learning at Sher Consulting and Training. He also has extensive experience in petfood safety management systems. David teaches food safety at the Hebrew Universityu2019s School of Veterinary Medicine, and regularly teaches the food safety teams of multinational players such as Nestle, Coca Cola, Unilever, Dominou2019s Pizza and more.
Dr. David Rosenblatt
Director of Learning
Sher Consulting & Training Ltd.
About Food Safety Fridays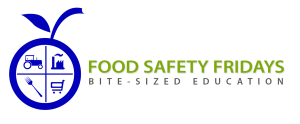 Food Safety Fridays is the FREE educational webinar program brought to you by IFSQN.
Check out the Upcoming Webinars and visit the Sponsor Offers for the latest free giveaways.