Webinar Description
This webinar will discuss significant industry consideration and concerns that may help shape the upcoming BRCGS Food Standard 9 rewrite.
Cost of Attendance: $Free
Webinar Presenter
Speaker Bio:
Richa is the technical expert and standards manager for Global Standard for Food Safety and START! at BRCGS where she is responsible for developing, maintaining the value and growth of both programs globally, while having previously managed the Storage and Distribution Standard. BRCGS is a leading brand and consumer protection organisation, used by over 29,000 certificated suppliers over 130 countries, with certification issued through a global network of accredited certification bodies. BRCGS' Standards guarantee the standardisation of quality, safety and operational criteria and ensure that manufacturers fulfil their legal obligations and provide protection for the end consumer. Certification to BRCGS' Standards is often a fundamental requirement of leading retailers, manufacturers and food service organisations.
Richa Bedi-Navik
Senior Global Standards Manager
BRCGS
About Food Safety Fridays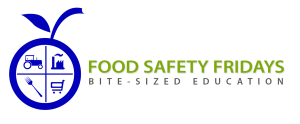 Food Safety Fridays is the FREE educational webinar program brought to you by IFSQN.
Check out the Upcoming Webinars and visit the Sponsor Offers for the latest free giveaways.