Webinar Description
In an already-competitive environment, food and beverage manufacturers can ill afford a product recall that damages their reputation and bottom line. Given the fact that the average cost of a recall to a food company is around $10 million and foreign contamination is a leading cause of recalls, manufacturers need to do all they can to find and remove physical contaminants before they pose a hazard. In this webinar, learn how and where to deploy advanced inspection systems that detect a wide range of contaminants at critical control points as part of a rigorous HACCP program and risk reduction effort.
Cost of Attendance: $Free
Webinar Presenter
Speaker Bio:
Kyle Thomas, Strategic Business Unit (SBU) Manager at Eagle Product Inspection, is responsible for the expansion of Eagle's product portfolio to meet the demands of existing and potential customers in the food and beverage manufacturing and processing market. Kyle brings extensive experience and a high level of business acumen to this role, developed over 30 years with Mettler-Toledo, who acquired Eagle Product Inspection in early 2011. Kyle has held senior positions in various parts of the business, most recently as Marketing Head at Mettler-Toledo Hi-Speed in the United States. Kyle holds a BA in Marketing Management from the University of Northern Iowa.
Kyle Thomas
Strategic Business Unit Manager
Eagle Product Inspection
About Food Safety Fridays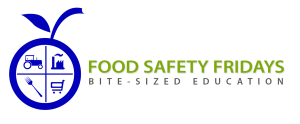 Food Safety Fridays is the FREE educational webinar program brought to you by IFSQN.
Check out the Upcoming Webinars and visit the Sponsor Offers for the latest free giveaways.