Webinar Description
Everyone talks about how important management commitment is for food safety. But managers who show leadership are the ones who make the difference to food safety.
In this webinar for food safety professionals, you will learn:
• Why management is different from leadership
• What styles of leadership can be effective for food safety
• When a focus on food safety may have a negative effect
• Ways to communicate about food safety up, down and across
Attendees will walk away with ideas about to improve your food safety leadership to advance food safety culture in your workplace.
Cost of Attendance: $Free
Webinar Presenter
Speaker Bio:
Brita Ball, PhD, CTDP, ECPC, supports food businesses wanting to improve their culture of food safety, training and bottom line. She is a food safety and training specialist, principal consultant and coach at Brita Ball & Associates, and Past-chair of the Food Safety Education professional development group for the International Association for Food Protection.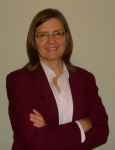 Dr. Brita Ball
Principal Consultant
Advancing Food Safety Culture
About Food Safety Fridays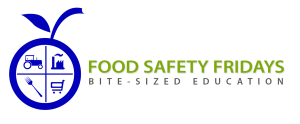 Food Safety Fridays is the FREE educational webinar program brought to you by IFSQN.
Check out the Upcoming Webinars and visit the Sponsor Offers for the latest free giveaways.