Webinar Description
Food defense measures that seem sensible and correct for a producer and its production are no longer suitable and safe when it comes to the complex networking of different stakeholders in the transport chain (supply chain). This applies in particular to the transport of unpackaged raw materials and food in food transport containers. Here, the companies involved in the transport chain (loader, unloader and cleaning stations) are constantly changing, since one transport container is used for different products in order to avoid empty runs. In practice, this means that constantly changing companies come together with different interpretations and solutions on how food defense is implemented and that each company creates its own system and organizational measures.
Cost of Attendance: $Free
Webinar Presenter
Speaker Bio:
Hans-Dieter Philipowski, born in Hamburg and has been living in Brussels, Belgium for several years. Studied process engineer at the technical university in Hamburg. Entrepreneur and founder of various companies since 1990. One of these companies has built cleaning stations around Europe and Russia.



2005 Foundation of the international association ENFIT - Supply Chain Safety. Non-profit organization and president of the association to this day. Is involved in food safety in the supply chain. Focus on the development of international standards for the transport of upackaged, partially packaged or packaged food in transport containers. Lobbying in the international institution of the European Commission, FDA-US, WHO, organizations such as Kosher and Halal to inform about the risks during transport.



Development of the first international guideline - transport of raw materials and food in food transport containers.



Since 2015 developer of the blockchain cloud technology bulkvision. 2020 winner of the business award "Innovator of the Year". Tracing of all process steps in the supply chain. Loading, transport, unloading, food defense, cleaning and disinfection, cleaning certificates and traceability. IoT, digital twin, real time communication and more.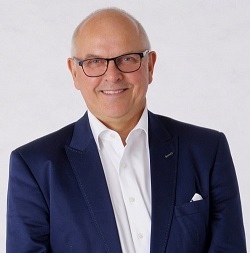 Hans-Dieter Philipowski
President
E N F I T
About Food Safety Fridays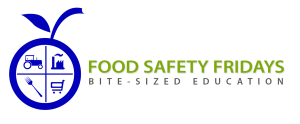 Food Safety Fridays is the FREE educational webinar program brought to you by IFSQN.
Check out the Upcoming Webinars and visit the Sponsor Offers for the latest free giveaways.