Webinar Description
FSSC 22000 is a certification Scheme for the auditing and certification of Food Safety Management Systems (FSMS). To become certified, organizations need to meet:
1. the requirements of ISO 22000
2. the applicable sector-specific technical specification for PRPs
3. FSSC 22000 additional requirements.
ISO 22000 is the international standard for Food Safety Management Systems. One of the unique characteristics of ISO 22000 is that the standard meets the ISO Harmonized Structure for Management System standards. The Harmonized Structure ensures that all ISO Management Standards meet several common requirements. An essential part of these requirements is the Management System elements. This presentation will identify and explain essential Management System elements and how they contribute to the effective management of Food Safety throughout the food supply chain.
Also, the other ISO Management System standards like ISO 9001, ISO 14001, and ISO 45001 meet with the Harmonized Structure, making it much more easy to have an integrated Management System (IMS), not only covering Food Safety but also other risk areas like Quality, Social Responsibility, and Environment.
Cost of Attendance: $Free
Webinar Presenter
Speaker Bio:
Cor Groenveld is the FSSC 22000 Market Development Director. As Director, he is responsible for the Market Development of FSSC 22000 and the support to partners and users around the globe. The Market Development Team has local representatives in North America, Latin America, Japan, China, and India. Cor holds a BSc degree in food technology and has extensive international experience in food safety and quality by working for 22 years with a global certification organization. Before that he worked as both a Quality Manager and Plant Manager within various food manufacturing organizations. Cor is a member of Technical Committees in ISO and the GFSI. Cor's goals are to ensure that FSSC 22000 is known and used around the world and to support stakeholders in using FSSC 22000 to assure and improve Food Safety in their supply chains.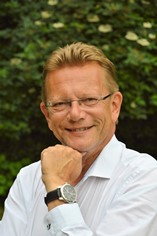 Cor Groenveld
Market Development Director
FSSC22000
About Food Safety Fridays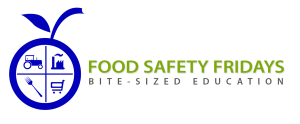 Food Safety Fridays is the FREE educational webinar program brought to you by IFSQN.
Check out the Upcoming Webinars and visit the Sponsor Offers for the latest free giveaways.