Webinar Description
Unless you are living under a rock, no doubt you have heard all the buzz around Digitalization of Food Safety. How we monitor and share information has gone through a transformation in the last few decades, and that change is accelerating exponentially every moment. In this session we will discuss the digital maturity of Product Inspection Solutions and how inspection data can be utilized to assist in the future of food safety.
Cost of Attendance: $Free
Webinar Presenter
Speaker Bio:
During Robert's 24 years of experience of various commercial and technical roles within METTLER TOLEDO he has facilitated customer's development of food safety programs around METTLER TOLEDO technology. In this strategic role, Robert provides clients with expertise in the fields of current regulation and compliance within the food industry as they relate to product inspection solutions. Robert has provided consultative services to clients which have delivered value in their systems suitability and efficiency. His consultation has covered areas such as process capabilities, validation and verification, maximize efficiencies through proper system identification and placement, all within the scope of customer's limitations and resources.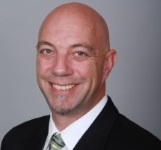 Robert Rogers
Senior Advisor Food Safety & Regulation
Mettler-Toledo Product Inspection Division
About Food Safety Fridays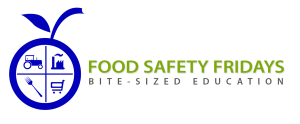 Food Safety Fridays is the FREE educational webinar program brought to you by IFSQN.
Check out the Upcoming Webinars and visit the Sponsor Offers for the latest free giveaways.