Webinar Description
When it comes to x-ray inspection equipment, radiation safety is always top of mind, and it is important to stay-up-to-date with the latest mandates and standards to remain compliant. Join us for an in-depth discussion with Eagle Product Inspection's Compliance Officer as he outlines the regulatory differences for x-ray inspection equipment from country to country, reviews installation compliance, identifies standards for radiation protection, looks at safety design features and more!
Cost of Attendance: $Free
Webinar Presenter
Speaker Bio:
Dave Leith, Compliance Officer at Eagle Product Inspection, is responsible for ensuring that Eagle's x-ray inspection portfolio meets radiation safety compliance and he further works to increase safety measures where needed within the company and machine builds. He brings extensive experience and a high level of business acumen to this role, developed over 40 years combined engineering and quality experience. Having held many qualifying engineering roles throughout his career, starting at the Royal Air Force as a Production & Quality Engineer, followed by a Quality & Maintenance Engineer at Gates Hydraulics, Lockheed Martin and Safeline X-ray.

Dave holds a City and Guilds Aeronautical Engineering from the Royal Air Force, and has certifications for 6-Sigma Green Belt, UCPD: European Machinery Safety Requirements, Compliance Insight Consulting-Risk assessment 101, Certified Machine Safety Expert (CMSE).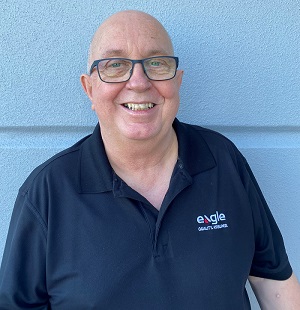 Dave Leith
Compliance Officer
Eagle Product Inspection
About Food Safety Fridays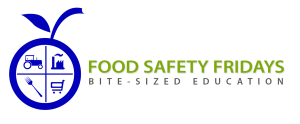 Food Safety Fridays is the FREE educational webinar program brought to you by IFSQN.
Check out the Upcoming Webinars and visit the Sponsor Offers for the latest free giveaways.