Shopping Cart

All Prices in US Dollars
FSSC 22000 Food Safety Management System for Packaging Manufacturers





(0 customer reviews)
This is our premiere package for Food Packaging Manufacturers looking to achieve certification to the FSSC 22000 Certification Scheme version 4.1. This really is our most complete food packaging documentation, project implementation and training support system...and all in one easy to use package.

Watch this product demonstration video for an overview of the extensive documentation, records templates, training, checklists and project implementation tools contained in our packages and see how to download and access the FSMS package.

Included in the package:
Food Packaging Safety Management System Procedures & Records
A Comprehensive set of food packaging safety management system documents plus a set of record templates
Prerequisite Programmes Manual
A comprehensive set of prerequisite programmes & verification records including those defined in ISO/TS 22002-4:2013 Prerequisite programmes on food safety -- Part 4: Food packaging manufacturing
Operational Prerequisite Programmes Manual
A set of operational prerequisite programmes complete with matching validation and verification records

HACCP Manual including the Unique ISO 22000 HACCP Calculator

ISO 22000 & Prerequisite Training Modules

ISO 22000 Gap Analysis Checklists
A set of ISO 22000 Gap Analysis Checklists
IFSQN Project 22000 Support Package
Additional project tools to help you achieve certification including training, exams and a project planner
Implementation Package Start Up Guide – See Sample

Free technical support via e-mail until you achieve certification

Comprehensive FSSC 22000 Implementation Workbook
Download Workbook Sample >>
Note: This package covers food sector category I - Production of food and feed packaging and packaging material.
The package scope of the package therefore includes the requirements of:
ISO 22000:2005 Food safety management systems -- Requirements for any organization in the food chain

ISO/TS 22002-4:2013 Prerequisite programmes on food safety -- Part 4: Food packaging manufacturing

FOOD SAFETY SYSTEM CERTIFICATION 22000 Part II: Requirements for Certification Version 4.1: July 2017 2.1.4 Additional requirements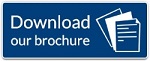 FSSC 22000 Food Safety Management System for Packaging Manufacturers