Shopping Cart

All Prices in US Dollars
Small Business Food Safety Management System





(0 customer reviews)
The Small Business Food Safety Management System is a great value Food Safety Management System package that will provide any small business with key core food safety system procedures and records.

Watch this product demonstration video for an overview of the extensive documentation, records templates, training, checklists and project implementation tools contained in our packages.

The Small Business Food Safety Management System has been designed cover the elements prescribed in Part III of the GFSI Benchmarking Requirements which gives guidance and specifies the requirements for a food safety certification program owners. This means the package is suitable for smaller food manufacturing organizations looking to gain certification to a GFSI benchmarked standard for food manufacturers.

GFSI Benchmarking Requirements prescribe the principle elements required of a food safety management system including those required for the production of safe food and defines the key elements required in a Certification Program in relation to:
Hazard Analysis and Critical Control Points (HACCP) or HACCP based systems

Food Safety Management Systems

Good Manufacturing Practices
The package gives organizations a head start in developing their system and preparing for certification by enabling them to put in place:
Fundamental Food Safety Procedures - A set of top level food safety management system documents are included

Good Manufacturing Practices - A set of Fundamental Good Manufacturing Practice Procedures are included

A HACCP based System – A HACCP Manual is included. There is also guidance on how to manage and implement a HACCP system and determine critical control points (CCPs).
As a bonus the Package includes an Implementation Guide and is also backed up by expert support which is available to provide assistance in developing the system.
The main Small Business Food Safety Management System documents are in Microsoft Word English (US) format, so easily adapted to suit any small business.
Included in the package:
Food Safety Management Procedures & Records - A Comprehensive set of documents that form the basis of your food safety quality management system plus a set of food safety record templates

GMP Manual – A set of Fundamental Good Manufacturing Practice Procedures
Sample content: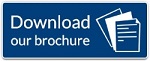 Small Business Food Safety Management System