Webinar Description
Effectiveness and Efficiency are two concepts commonly used by continual improvement practitioners to focus their project efforts. In food safety effectiveness may be more important concept because achieving food safety targets is critical to ensure the integrity of food products. But efficiencies are also necessary for appropriate use of food safety management systems and techniques, and this type of improvements can make the use of food safety management systems more attractive to administrators and decision makers. The idea of this webinar is to review the areas of food safety management where improvements in effectiveness and efficiency can be made.
Cost of Attendance: Free
Webinar Presenter
Speaker Bio:
Oscar Rodriguez Gonzalez training includes Lean Six Sigma Black Belt, Professional Agrologist, Certified Food Scientist, Certified Sustainability Professional, PhD in Food Science (University of Guelph) and MSc in Biological and Agricultural Engineering (Texas A&M University). His recent projects include participating in IFSQN Food Safety Live 2015, a series of presentations for the Food Processing Suppliers Association (FPSA) in the United States and Mexico, a series of presentations for Netzealous Compliance4all and MetricStream ComplianceOnline, performing Food Safety Audits by contract, assisting in the implementation and improvement of SQF systems and a series of studies in the usage of performance management metrics.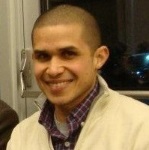 Oscar Rodriguez-Gonzalez
PhD, LSSBB, PAg, CFS, CSP
Rodriguez-Gonzalez Services
About Food Safety Fridays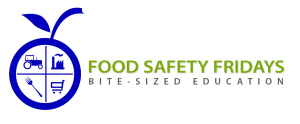 Food Safety Fridays is the FREE educational webinar program brought to you by the IFSQN. Check out the Upcoming Webinars and visit the Sponsor Offers for the latest free giveaways.